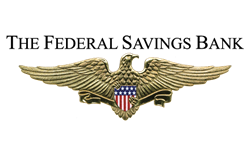 There are over 2 million veterans living in California.
Chicago, IL (PRWEB) October 13, 2013
The Federal Savings Bank has been informing prospective veteran applicants that California is making strides to help out with veteran housing needs. Governor Jerry Brown is planning to sign into law legislation that will enable the state to spend bond money on rental housing and other housing services for veterans. The new law, called the Veterans Housing and Homeless Prevention Bond Act of 2014, will enable veterans to find affordable multi-family housing.
Currently, pre-approved bond money is restricted to loans for single-family homes and farms to first-time home buyers. There are over 2 million veterans living in California, the largest number in any state. Of these veterans, approximately 16,500 are without a permanent address, with 1,500 homeless vets in San Diego County alone.
"It speaks to the commitment we all have to stand up and create housing opportunities for veterans who put their lives on the line for us," John Pérez, Democratic assembly speaker of California, told U-T San Diego.
The state's $1 billion bond authority from a bond act in 2008 was underspent, with $600 million remaining. The new bill will use the bond authority to shift funds toward veteran needs.
KPBS Public Broadcasting reported on October 9th that a 2008 measure through the CalVet Home Loan Program enabling veterans to purchase single-family homes, mobile homes and farms has essentially been ineffective during the recession and did not aid VA home loan eligibility.
"It's very creative thinking to find this pot of money that is being underused - and in most cases not being used at all," Senator Marty Block told U-T San Diego on October 9th. "It will be a bill that will offer a lot of help to the San Diego area. I don't see any downside at all."
Many veterans returning home from war face financial obstacles that can put a burden on housing options. In addition, the government shutdown may interfere with housing allowances for some veterans. The new California bill will be a great step toward providing affordable housing.
Contact the Federal Savings Bank, a veteran owned bank, to explore affordable mortgage options.