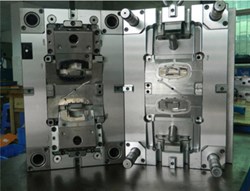 (PRWEB) October 13, 2013
Today, Wuxi Glory Plastics, a professional molding company based in China, introduces its new collection of plastic injection moldings at its online shop: http://www.plastics-molding.com/. All the new products are of high quality and can be ordered at competitive price, up to 30% off. In addition, top quality custom moldings and plastic parts are also available at the website.
Wuxi Glory Plastics wants to show thanks to its global customers by launching such a promotion, for it has won a very good reputation in the industry. It has received numerous positive comments from clients worldwide. Many of the customers are still keeping in touch with the company; some of them are even doing business with Wuxi Glory Plastics now.
"We feel honored to win customers from poles to poles. With experience of more than ten years, we insist on employing expert workers and stick to strict quality control regulations and rejection standards. Now, customers can enjoy the big discounts online at our website that is updated every day," says the development manager of the company.
A client from France says, "We have been doing business with Wuxi Glory Plastics for more than 2 years. It is a reliable company and we have confidence in it. Though there are plenty of molding suppliers in the market, I still consider Wuxi Glory Plastics as the best choice. Both its full range of various moldings and sincere service are good."
About Wuxi Glory Plastics:
Wuxi Glory Plastics was founded in 1995 and is based in China. It specializes in offering various types of plastic injection molding and blow molding services. Their top quality services and products offered at amazingly affordable rates make the company stand out from the rest of the businesses operating in the same industry. For more details please visit: http://www.plastics-molding.com