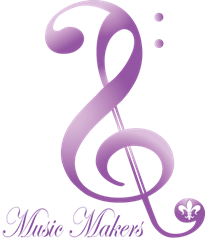 ...anything is possible when one has a vision.
Orange County, CA (PRWEB) October 15, 2013
Beauvoir Music Makers, an online music education company, announced on October 1st its latest contribution in keeping music in the public schools. In celebration of Arts Awareness Month, the company has established an annual essay contest open to all students enrolled in a school music class. Essays submitted should describe a project or leadership effort initiated and completed by the student.
This contest is not the first of Beauvoir Music Makers' fundraising opportunities for schools. Last year the company launched Music Maker Camp, a summer and afterschool camp curriculum that doubles as a fundraiser for schools.
Company founder and former school PTO president, Dr. Cassandra Beauvoir, believes that it is possible for a school to create a self-sustaining music program with the support of teachers and parents. "As PTO parents, we took responsibility for funding the programs we wanted that would increase the quality of education for our children." The business and fundraising plan included as a part of the Music Maker Camp assures that parents and administrators can earn and then secure the long-term future of their schools' music programs.
Dr. Carter Dewberry, the company's Project Director, is excited about the essay contest. "When I was 11, I started and ran a summer music camp in my hometown. This early leadership experience paved the way for me to create a new DMA degree program at UCLA and establish a performance-based non-profit organization. I learned anything is possible when one has a vision." She looks forward to supporting youth who demonstrate similar initiative.
Dr. Beauvoir created the company's flagship product, the Beauvoir Music Makers In-School Curriculum, when her son's elementary school needed a music program. Today the Beauvoir Music Makers suite of products offers online solutions for elementary, middle, and high schools as well as individuals. The company exemplifies Dr. Beauvoir's certainty that "Life and learning are always better with the arts."
For more information on the Arts Awareness Youth Leadership Contest and Beauvoir Music Makers, call Dr. Carter Dewberry at (714) 665-8091 ext. 2 or visit http://www.BeauvoirMusic.com.