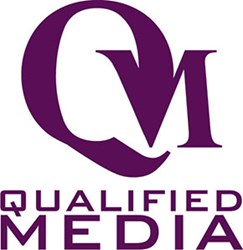 Now we can finally say Yes! That we can do.
Montreal, Quebec (PRWEB) October 15, 2013
Using the most comprehensive and only commercially available database of investment professionals registered in Canada, Qualified Media (QM), has unlocked the trade ticket matching enigma. Mutual funds face the challenge of not always knowing which advisors place investments into their funds. Additionally, because advisors have more choice than ever for retail as well as private management, opportunity cost is higher if a fund company doesn't create a direct relationship with the advisor who has placed client money with them.
After several years of qualified research and development approved and supported by research grants from the province of Quebec and Canada, QM can analyze and track trade tickets to help funds find contact info, and deeper analysis on the registered representatives that buy and sell mutual funds. This new and proprietary technology will increase efficiency and lower costs of marketing and client research for the Canadian fund industry, "[building] on the database, a core product for the Canadian market that has reached a point where it, coupled with archives, is far more comprehensive than any internal database we've seen," adds Duncan C. Campbell, Director of Sales and Product Development.
"In fact, ticket matching has been a long-term goal of the company since we originally developed the Canadian Financial database", Mr. Campbell continues as, "every meeting we've had with marketing and analytics staff at fund firms all asked the same question, 'Can you match the rep codes with actual names and contact info?' Now we can finally say Yes! That we can do."
Qualified Media, based in Canada, has been providing financial service companies with data services, analytics and matching since 2003. Products like U.S. Registered Rep, Canadian Rep or stockbroker, RIA, and BD data are used by hundreds of clients in the U.S., Canada and Great Britain for stock broker and investment advisor recruiting, research firms, mutual funds and marketing firms. Please go to qualifiedmedia.com for more information or call Alex Wein at 888-844-5695 xt 710.
###