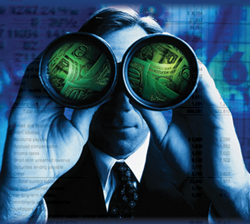 We're looking for financial services and accounting professionals with life experience, philanthropic perspective, and business acumen
(PRWEB) October 14, 2013
Financial Services and Accounting Professionals:
SoMuchSavings.com announces an opportunity for experienced professionals in the financial services and accounting communities to expand services to clients through its savings and philanthropic website system.
As the New York-Long Island economy continues to rebuild from the effects of the recession and the aftermath of Hurricane Sandy, SoMuchSavings.com is contributing to that recovery by providing savings for local consumers, financial support for area charities and causes, and sales positions to help bolster the metropolitan New York job market.
"We're looking for financial services and accounting professionals with life experience, philanthropic perspective, and business acumen to further anchor our presence on Long Island and in New York City," said David Capo, CEO of SoMuchSavings.com.
SoMuchSavings.com has introduced an online savings and charitable giving system that provides financial services and accounting professionals with a powerful resource to expand their business and plan for a more secure future—not only for their clients, but for themselves. That's important, since succession planning for financial advisors and accountants has become a critical issue in those respective industries.
An essential key for financial planners and accountants is being able to offer new and unique wealth management solutions to their clients. One constant is the need to help clients manage their portfolios and assets for greater profitability, while also being able to generate revenue for their own financial and accounting practices. By helping clients focus on saving money and better utilizing all their wealth, financial advisors and accountants will have more money to manage, protect and grow for those clients.
Through the SoMuchSavings system, thousands of merchants, representing millions of products and services, are available to provide shoppers with savings opportunities on everyday purchases. When a consumer makes a purchase using the system, it sets off a chain reaction of financial support for a charity or project important to them.
"Experienced financial and accounting professionals will recognize the potential of such a system to benefit their clients by helping them save money and better manage their personal assets," said Capo. "They will also understand the value of helping the charities that their clients care about raise the funds needed to operate and survive."
The timing couldn't be better, since charities have been hard-hit by the recession and are struggling, not only in the New York-Long Island economy but across the country.
"Donor bases are shrinking and global economic conditions are hampering efforts to financially support those in need," he said. "We provide a solution to this problem by helping fund charitable organizations—and we do it at no cost to them."
That's one of the keys to the potential and influence of SoMuchSavings.com. Charitable organizations can go to the site and register for free. Once they've registered they can customize their own fundraising site with information specifically about their charity and its mission. They can then direct consumers to their site to shop, save, and support their organization. There is never a cost to the charitable organization.
The power of a system through which consumers save money on purchases while simultaneously giving back to charity—referred to as the "Save to Support" initiative—makes SoMuchSavings.com an ideal resource for financial advisors who are looking to expand their services while simultaneously building their practice.
"'Save to Support' is a powerful concept," Capo said. "If a consumer is going to make a purchase anyway, they might as well save money on it and help someone in the process. It's just a better way."
Financial and accounting professionals interested in helping their clients save money and direct donations to charities, causes and projects are invited to contact SoMuchSavings.com for more information.
About SoMuchSavings.com:
SoMuchSavings.com is an incentive-based, online savings resource that provides consumer savings, charitable donations and project funding to 501c3s, non-profits and unique project ideas. The company believes that, given the opportunity to do so, consumers will want to save money on purchases and help others during the process. The SoMuchSavings.com system was designed and developed to make this a reality for consumers, charities and projects around the globe. All registered causes are provided with their own savings, marketing and fundraising website. Learn more at http://www.SoMuchSavings.com.
Media Relations:
Tom Delamater
Delamater Media Group
(330) 437-5975