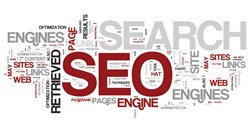 some SEO companies may be unprofessional and not current with the up-to-date with google algorithm updates
Los Angeles, CA (PRWEB) October 16, 2013
On September 26, 2013, Google announced their new search engine algorithm named "Hummingbird," due to its "precise and fast" quality.
Kayan Solutions find this update to be huge and almost like the "Caffeine Update" back in 2010, Panda & Penguin updates were "small" changes compared to this Hummingbird update.
A conversational search has been added and SEO companies are still learning the implications of this feature on the SEO industry.
So the following is what we have learned about Hummingbird so far:
Kayan Solutions research found that most SEO experts think long tail keywords are not effective and don't target them, as an example the keyword phrase: "Where to find the best tax attorney in New York" , the conversion rate of this to become an actual lead/sale is 500% higher then just a shorter keyword like "tax attorney".
So most internet marketing companies ignored or purposely did not target these long tail keywords, because they believe these "short keyword" will also boost their other long tail keyword ranking, in some cases it worked but not anymore, "Hummingbird" changes the game.
New study reveals that 80% of businesses are not happy with their online marketing company.
and there's reason for it, its because they are not updated and synched with Google latest algorithm changes.
Search engines like Google are constantly changing their algorithms and the way they rank sites. In fact, on average, Google changes their algorithms more than 300 times per year.
The tactics SEO company used before might be useless or even harmful to businesses,
the only way to know if an SEO company is doing their job is to check the following:
Are they writing unique and creative articles?
Are they updating your social websites on a weekly basis?
Are they showing you the new links acquired for your website?
Are they showing you growth with your unique and organic traffic?
Are they showing you your new ranking keywords on the search engines?
It's actually pretty simple: if an SEO company or internet marketing provider is secretive or vague, its best to audit them.
So in simple words, some SEO companies may be unprofessional and not current with the up-to-date with google algorithm updates says "Kayan Mashi" From Kayan Solutions.
There are entirely too many SEO companies in Los Angeles providing SEO services that many times fail to deliver results and traffic. A reliable SEO company will never promise "first" ranking results, because no one knows what updates google will release next.
An SEO Website Audit would be an eye-opening process that will drive businesses in the right direction.