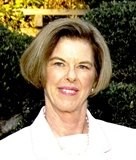 Ms. Rush's expertise provides a welcome and necessary component toward understanding how the FWS technology enhances current modalities and simultaneously facilitates advancements in screening protocols.
Reno, Nev. (PRWEB) October 15, 2013
First Warning Systems, Inc. (FWS), a Reno-based life sciences, wearable body media and large data company, recently welcomed Bonnie M. Rush, RT(R)(M)(QM) to the company's Clinical Advisory Board. Rush brings more than 25 years of expertise in breast health to FWS, a company producing a non-invasive, intelligent, wearable, biofeedback early breast cancer-screening device. With her own breast cancer diagnosis in 2012, Bonnie is on a fast track to advance early detection tools and promote risk reduction information that can help save women from invasive cancers. The addition of Rush to the Board brings another superior voice to FWS' global mix of experts.
Rush currently serves as president for Breast Imaging Specialists of San Diego, Calif., providing education, in-services, clinical practice management, regulatory compliance and outreach programs to the breast imaging community. She established the first low-cost mammography screening program in San Diego and helped launch the San Diego Breast Cancer Early Detection Program. A long-time expert in the breast health field, Rush also authored the definitive explanation of the Mammography Quality Standards Act. Currently she serves as the AHRA (Association of Medical Imaging Management) liaison to the Are You Dense Advocacy, Inc., to advance the cause of early detection for women with dense breasts.
"I am so pleased to have this opportunity to work with such an extraordinary team of dedicated (and smart) individuals," said Rush. "The goal is so exciting - the motivating driver to raise the bar on early detection and thus to save lives - with the appreciated potential of economic success. I could not ask for more positive reasons to say yes to joining in this effort to advance this technology."
First Warning Systems CEO Rob Royea says that Rush's dedication to the advancement of women's health and early breast cancer detection positions her to bring a compassionate, intelligent viewpoint to the FWS Clinical Advisory Board, a critical ingredient in the progression of the FWS technology. Her deep involvement in the advancement of breast health and proper early cancer detection over the years adds to the recent positive developments FWS has seen in the last few months. The company recently announced the retention of Joshua D.I. Ellenhorn, M.D., as Principal Investigator in preparation of impending clinical validation studies. FWS also secured Triple Ring Technologies as product developer.
"With the addition of Ms. Rush to the board, First Warning Systems will be able to expand our relationship with the breast imaging community," said Royea. "Her expertise provides a welcome and necessary component toward understanding how the FWS technology enhances current modalities and simultaneously facilitates advancements in screening protocols. With the recent mandate requiring dense breast notification for patients here in the U.S. and an epidemic of breast cancer in Asia, the release of this technology could not be more timely."
With extensive clinical trials, and years of advanced algorithm refinement completed, FWS' patented intelligent predictive models are projected to improve accuracy for breast cancer assessment to over 75 percent. Unlike mammography and ultrasound which only image tissue characteristics, the FWS system detects tissue alterations down to the cellular level, allowing for earlier, safer, more accurate cancer prediction for women of all ages and tissue types. Ultimately, the FWS system is intended to reduce the number of necessary radiation procedures, while eliminating potentially unnecessary surgeries.
FWS has devoted years of clinical research and significant funding toward the development of a process that promotes a proactive, compassionate, personalized approach to patient wellness and breast health. Designed to fit a wearable garment similar to a sports bra, the company anticipates bringing their technology to market for an affordable price that will make it widely accessible to all markets.
To learn more, visit http://www.firstwarningsystems.com.
About First Warning Systems Process
Dynamic thermal readings of breast tissue cellular changes creates a patented time sequenced profile which correlates to circadian cellular processes expressed through specific circadian genotypes. Multiple bioinformatics algorithms compare the circadian gene expression profiles to identify breast tissue abnormalities at different stages of development of disturbed breast tissue cells. FWS delivers an objective Clinical Decision Support Service report to the primary care physician with industry leading accuracy.
About First Warning Systems
First Warning Systems, (FWS) founded in 2008, is based in Reno, Nev. The FWS product line is a device and software service that detects breast tissue abnormalities leading to health risk assessment and management including early breast cancer identification. Three clinical trials with over 650 participants have achieved proof of concept and superior outcomes when compared to other diagnostic protocols. FWS' technology is exclusively licensed for development, manufacturing and marketing worldwide from Lifeline Biotechnologies, Inc (OTC Market: LLBO). FWS is planning a final, limited clinical trial and a 510k device classification to validate the fourth generation of the FWS product. FWS is preparing to apply for a Euro CE Mark to market in the European Union and Asia Pacific markets. See FWS' video, "Breast Cancer Tumor Progression" at http://www.firstwarningsystems.com.