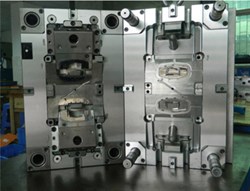 (PRWEB) October 14, 2013
Wuxi Glory Plastics is a China based injection molding company offering varied kinds of items like plastic caps and plastic closures, and the company has recently announced its new range of products for the US market. It has unveiled a special offer on its plastic molds; all of them are at discounted prices, up to 35% off. According to the CEO of the company, the aim of this promotion is to attract more American customers.
"The special offer is valid before Sept. 28, 2013," says the CEO, "All customers can enjoy the current discounts, especially those from the United States. As a leader in the industry, we know the benefits of high quality and affordable plastic molds. We regard a promotional discount program as an important way to attract customers and make our products more popular."
He adds, "To connect well with the customers, we also update our website frequently and arrange more kind and professional staffs to service the online clients. We have confidence in this promotion, because we have won a good reputation in the global market and received many positive comments from clients from all over the world in the recent years. We will keep providing customers with a variety of products to meet their needs."
In addition, the company has now brought in advanced technology and equipment. Its products include many different molds, such as medical containers, plastic bottles, PVC bottles, handles, cases, toys and plastic wheels.
About Wuxi Glory Plastics
Wuxi Glory Plastics is a China based company which was founded in 1995. It has become one of the leading companies in the plastic industry. The core services offered by the company include blow molding and injection molding. Other than this, custom molded parts and various plastic parts are also supplied.
For more details about their products and services, please visit: http://www.plastics-molding.com/.