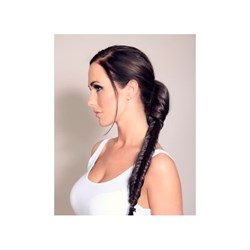 This insight gives a strong indication of this years Christmas party hair trends
London (PRWEB UK) 15 October 2013
Leading hairpiece, extension and wig retailer, Wonderland Wigs has today revealed their top 5 ranking products that people have added to their 'wishlist' in the last month. This could be a strong indication of Christmas hair trends for the 2013 festive period.
The figures are taken from anonymous statistics on the website which are recorded when people add a product to their wishlist.
The most popular hairpiece being added to wishlists is currently the 'Wonderland Wigs Flicked Layered 3/4 Wig'. A very popular hairpiece which gives instant volume and length and has recently been seen on a host of celebrities.
In position 2 is the 'Wonderland Wigs Straight 3/4 Wig', as above, this half wig is incredibly popular at the moment and would create the perfect party hair, so it is completely understandable why this is in the current top 5 wishlist items.
Closely following in position 3, is the 'Clip in fishtail plait hairpiece'. A simple, but effective braided hairpiece that create an instant hairstyle - another perfect party season piece. In position 4 is the 'Wonderland Wigs sleek hair bun'. The hair bun is made of 100% kanekalon, so it looks incredibly realistic and is another favorite party hair piece.
The final piece in the top 5 wishlist additions, is the 'Sleek Wraparound Ponytail'. Another popular hairpiece, the sleek wraparound pony gives instant style and is perfect for the Christmas party season.
Melissa Tait, a style expert at Wonderland Wigs says "We were so excited when we saw what people are currently adding to their wishlists! It is a clear indication of what people will be doing with their hair this Christmas, and just confirms what we already thought... that our 'pop in and go' hairpieces are going to be a huge hit this party season".
---------------------------
Wonderland Wigs stock a full range of hairpieces, extensions, half wigs and full wigs. All pieces are available to buy online at http://www.WonderlandWigs.com. For more information, hi res images or an interview please contact Sam McClements.