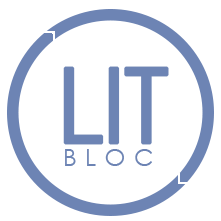 London, U.K. (PRWEB) October 15, 2013
A start-up company based in London announced the launching of a new social media platform, Litbloc. Although primarily known as a viral content aggregator that grabs all things quirky, popular and beautiful from top media sources on the web, Litbloc also incorporates dynamic user-interaction with content aggregation.
Litbloc was founded by London based Aalya Magsi in early 2013. "Litbloc is focused on adding a social dynamic to content aggregation, both to speed up the process of discovering new and interesting things and also to encourage people to engage with what they come across. Litbloc isn't simply a place for discovery, it's a source of information and world of inspiration," adds Aalya Magsi (CEO & founder of Litbloc).
"One of the key elements of Litbloc involves gathering buzzing trends across a variety of interests. However, it also focuses on providing users with content that has yet to be discovered and is worthy of being seen," says Ms. Magsi.
The technology and social media field has been gaining immense popularity in the UK. Ireland's well-known Web Summit is right around the corner and boasts over eight thousand attendees. Litbloc has been selected from seven thousand applicants to exhibit as a featured start-up for Web Summit's Alpha program in Dublin, Ireland, October 30th-31st, 2013.
Litbloc currently has a team of five people working on it and is privately funded. The team itself is small, but looking to expand further. "Dublin's Web Summit is going to be an excellent opportunity to converse with investors and meet likeminded individuals to grow both as a team and company," says one of the Litbloc team members. "We are hoping to make a big impact in Dublin to get exposure and help get our message across to the top individuals in the tech field. We will be going all out and it's going to be a blast," says Ms. Magsi.
For additional information or general interest, visit http://www.litbloc.com.