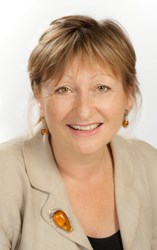 This important report must be a catalyst for change. It makes a powerful case for part-time higher education and identifies clearly the challenges faced.
(PRWEB UK) 16 October 2013
A comprehensive review of part-time and mature higher education published today champions the importance of part-time study, and has been welcomed by Birkbeck, University of London. The "urgent initial assessment" by Universities UK emphasises how part-time study is a "powerhouse for skills" and calls for "immediate action" to improve and better understand provision for part-time students.
Recommendations include higher education providers, government and others considering the needs of part-time and mature students as an "intrinsic part of their thinking, not as an add-on." Universities and colleges are advised to take "bold steps" to improve the part-time student experience and further modelling is also recommended, including research into how the tax system could better incentivise support for part-time study.
The review, called The power of part-time, was commissioned by the Government's Department for Business, Innovation and Skills in response to falling part-time student enrolments, particularly among women and mature learners. After a decade of slow decline, the numbers of students recruited to undergraduate part-time courses in England fell dramatically by 40 per cent between 2010-11 and 2012-13.
The review's publication coincides with growing interest, research and momentum supporting part-time higher education and learn-while-you-earn schemes, including from the CBI, universities and politicians. This week, the Department for Business, Innovation and Skills is running a national campaign called Make your future happen: discover higher education, which includes a particular focus on part-time opportunities and the benefits that they offer students.
Tricia King (pictured), Pro-Vice-Master for Student Experience at Birkbeck, is a member of the review's steering group. She said: "This important report must be a catalyst for change. It makes a powerful case for part-time higher education and identifies clearly the challenges faced. As the report urges, the sector now needs to build on the momentum created and gather the many interested parties to effect both policy change and new practice to secure the future. David Willetts' recently announced ambition to incrementally remove ELQ as a barrier to part-time study is a very welcome step in that direction. Part-time higher education has never been more important than it is now. It allows adults to upskill and reskill. It benefits the economy, employers, society, social mobility and the individual student. In five years' time I hope we look back at this moment and recognise it as the turning point not a missed opportunity."
Figures and research highlighting the importance and value of part-time study are highlighted in the report:

Nearly 500,000 undergraduate students were studying part-time in the UK in 2011-12
The three top subject areas studied by these students are related to medicine, business and administrative studies, and education
The contribution of graduates from part-time study to economic prosperity in the UK exceeds that of graduates from full-time study in the 3.5 years after graduation
In the report, Professor Sir Eric Thomas, Chair of the review group and former president of Universities UK, writes: "We must not forget the wonderful transformative powers of learning and the impact on the individual, nor the benefits to society as a whole of a more educated population...We see this report as the beginning of a process to understand what is going on and how to address it."
The report's conclusion reads: "It will be essential to maintain the momentum of this review, through harnessing the energy and actions of all of the different stakeholders with the ability to make a difference. UUK with discuss with other interested parties, including the CBI, OFFA, HEFCE, BIS, UCAS, SLC, NUS, unionlearn, Association of Colleges and GuildHE, how we can work together to make a difference and help to ensure that recommendations are put into place in a co-ordinated and cost-effective way."
Part-time higher education is attracting more and more interest from employers, policy-makers, politicians, and the media:

The Part-time Matters campaign was launched in May by a cross-sector group of organisations, including Birkbeck, to promote part-time study.
An Early Day Motion recognising the "vital role of adult learning" and its "transformative effect", including on social mobility, was tabled in the House of Commons in May, and it has been signed by 66 MPs.
The CBI backed more "learn-while-you-earn" schemes and stronger relationships between universities and businesses in its blueprint for higher skills, called Tomorrow's growth: new routes to higher skills, published in July.
The Office for Fair Access has made part-time higher education a focus for future work.
UCAS' updated website includes signposts to part-time provision.