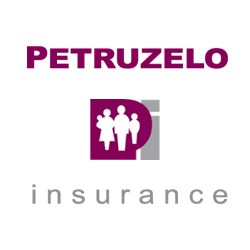 Hartford, CT (PRWEB) October 15, 2013
As the fall season begins in Connecticut, homeowners are reminded that another brutal winter may be on the horizon. While the past hurricane season was quiet and the beginning of fall has been mild and warm, many meteorologists warn that the upcoming winter season can be a potentially dangerous one. Connecticut residents surely remember last year's sudden blizzard that dumped as much as 38" of snow in less than 24 hours. Not being up to date with what a homeowner's insurance policy covers, or not having made timely repairs to a roof, may find homeowners in for a rude awakening when the weather turns bad.
Most people get an insurance bill, give it a glance, pay it and then file it away without taking the time to carefully review the coverage. This can be costly if something should happen to a home and the policy doesn't cover the loss. Many people learn the hard way, that while their roof is covered under their home insurance, it comes with the condition that repairs and maintenance have to be done to ensure a safe cover for your home.
Homeowners that neglect to repair leaky roofs and worn shingles are at risk for being denied adjustment claims when heavy snow and winds cause serious damage. If the insurance claims adjuster reviews the home and determines maintenance could have prevented damage by replacing roof shingles, or having a professional roofer repair problem areas, then the homeowner might be stuck paying repair costs out-of-pocket.
Winter can be very severe in Connecticut. Sub-zero temperatures, icy rain and Nor'easters are just a few of the harmful weather conditions one can expect between December and March. A home is at risk during this season from many hazards including roof leaks, downed power lines, falling branches and ice dams in gutters. Taking the time to carefully review a homeowner's insurance policy and speaking with a local insurance agent will help determine what the coverage is and if it is necessary to make any adjustments to ensure the home is ready for winter.
Now is also a good time to consider switching back to an independent insurance agent. Many consumers who purchased insurance directly from a nationally advertised company ten or more years ago are switching back to an independent agent because they want more guidance and value. When a home is at risk for serious damage from winter weather, people want to know their insurance agent is there. Many people feel more comfortable with a local independent agent who knows their unique needs and can offer valuable guidance when choosing the policy that is right for them.
Petruzelo Insurance has over 45 years experience helping Connecticut residents and business owners find peace of mind by protecting what matters most. From personal insurance including homeowners, renters and condominium insurance to business insurance including business interruption, general liability and commercial auto, Petruzelo Insurance has agents on hand who will listen to the unique needs of homeowners and get the facts and information needed to make informed decisions regarding insurance coverage. With another hard winter bearing down now is a great time to revisit home or auto insurance policies to make sure the coverage is right to survive the winter.