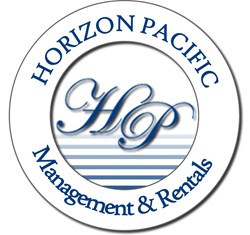 Proudly servicing vacation rentals in Tamarindo, Costa Rica for over 5 years.
(PRWEB) October 15, 2013
House Hunters International will feature Horizon Pacific Vacations on a Costa Rican based episode scheduled to air 1:30AM EST and 10:30PM EST on October 16, 2013. The episode follows Katie, an American freelance photographer, who fell in love with Tamarindo while visiting the country to photograph a wedding. During that same trip, she met Jeff, her future boyfriend, which helped in her decision to make the move to Costa Rica. However, Katie's move to Costa Rica is not without its challenges. Katie will have to give up her day job working at a florist in Aspen, Colorado in order to pursue her passion of photography. Therefore, she needs an affordable place in order to make ends meet until her photography business takes off. In addition, Katie wants a place close to town, but her new boyfriend Jeff is an avid surfer and wants to be closer to the waves. A limited budget, a difference of opinion with her boyfriend over location and the challenges of starting a new business in a foreign country all play into Katie's final decision of which property to purchase. At the end of the show, we learn which property Katie will buy.
Horizon Pacific Management & Rentals is located in Tamarindo, Costa Rica offering vacation rentals, property management, long-term rentals, as well as a complete concierge service. Providing you with a local contact during your stay, Horizon Pacific is a company you can trust, with the experience you need for your next Tamarindo vacation rental.
House Hunter's International is spinoff of the wildly popular HGTV House Hunters. House hunters globe trot from Sao Paolo to Prague.
The new house hunters and their real estate agents check out all sorts of architectural styles and work through the idiosyncrasies of buying real estate in a foreign country. In any language, home buying is an emotional experience. House Hunters International captures all the drama and condenses it into single destination episodes.
HGTV (also referred to as Home & Garden Television), is a cable television channel operating in the United States and Canada broadcasting a variety of how-to shows with a focus on home-and-garden improvement, maintenance, renovation, craft and remodeling. It also operates the HGTV.com website. Like its sister channels (the Cooking Channel, the DIY Channel, the Food Network, Great American Country and the Travel Channel), the channel belongs to Scripps Network Interactive, headquartered in Knoxville, Tennessee.