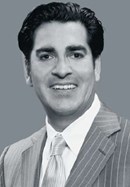 Feel Good About Yourself!
Orlando, FL (PRWEB) October 18, 2013
Among the select few physicians honored, Board Certified Plastic Surgeon, Dr. Armando Soto, is chosen by Orlando Business Journal's readers as Orlando's Best Plastic Surgeon.
Each year, OBJ's Readers' Choice Awards draws thousands of votes for the top professionals in "The City Beautiful" for medical attention, places to conduct business and a variety of leisure activities. With approximately 4,000 votes cast, Dr. Soto drew top attention from readers for the year 2013.
Readers of OBJ base their vote on personal experience with Dr. Soto including components of care, such as: accuracy of their diagnosis, outcome satisfaction, the amount of time they spent with the doctor, interaction with the office staff, the doctor's bedside manner and follow-up care.
Dr. Soto commented on the recognition: "I'm very honored to be a recipient of an award that's based on how my patients view the quality of care I provide. At Aesthetic Enhancements Plastic Surgery we strive each day to exceed our patients' expectations, and I'm grateful that our efforts do not go unnoticed."
About Dr. Soto: a short profile by and about the honoree:
Armando Soto, MD, FACS is an Orlando based, board-certified plastic surgeon, who earned his medical degree at the world renowned Johns Hopkins School of Medicine, in Baltimore, MD, and received training in general and plastic surgery in the prestigious program of The Barnes-Jewish Hospital of Washington University, St. Louis (the birthplace of American Plastic Surgery).
He then pursued further specialized fellowship training in advanced techniques for breast enhancement and reconstruction at The Harry and Jeanette Weinberg Center for Women's Health and Medicine in Baltimore. On completion of this specialized training, Dr. Soto was invited to join the faculty of the Women's Center, and practiced in Baltimore for six years, where he trained other surgeons in these advanced techniques for breast and cosmetic surgery.
Dr. Soto is a member of The American Society of Plastic Surgeons, the American Society for Aesthetic Plastic Surgery, a Fellow of the American College of Surgeons, and is Board Certified by The American Board of Plastic Surgery.
Along with achievement of the Readers' Choice Awards from Orlando Business Journal, Dr. Soto is also a recipient of The Most Compassionate Doctor Award in 2012, The Patients' Choice Award for two consecutive years, along with being named one of 100 doctors nationally to receive the RealSelf 100 award, out of more than 5,000 Board-Certified plastic surgeons, dermatologists and licensed cosmetic dentists.
Dr. Soto specializes in all aspects of facial rejuvenation, breast and body contouring procedures including brow lift, upper and lower lid blepharoplasty (eyelid surgery), face/neck lift (rhytidectomy), rhinoplasty, chin augmentation, laser resurfacing, Botox® and fillers, liposuction, abdominoplasty (tummy tuck), inner thigh lift, brachioplasty (arm lift), torsoplasty (body lift), and breast surgery, including breast augmentation, breast reduction and breast lift procedures. He is considered by many in the Orlando area to be the plastic surgeon of choice for the management of complex breast implant problems.
Contact Info: Dr. Armando Soto
Phone: 407-218-4550
Email Address: info(at)drarmandosoto(dot)com
Website: http://www.drarmandosoto.com