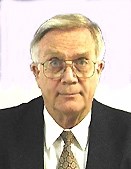 Parents looking for an alternative to pharmaceutical drugs to cope with ADD and ADHD in their children need to experience the positive results others are having with Neu Be Calm'd.
League City, Texas (PRWEB) October 14, 2013
NeuroGenesis is a supplement formulator whose patented Neu BeCalm'd is helping children and adults around the world deal with Attention Deficit Disorder (ADD) and Attention Deficit Hyper Disorder (ADHD). An all-natural supplement Neu BeCalm'd supplies the brain with nutrients needed to balance brain function.
Global Data estimates that the global ADHD therapeutics market was valued at $3855.6M in 2010, and is forecast to grow at a compound annual growth rate (CAGR) of 8.0% over the next eight years, to reach $7114.5M by 2018. Between 2010 and 2018, the global ADHD market is expected to grow at a CAGR of 8%.
Thirty years of scientific research, studies, clinicals and use in over 300 US hospitals and drug rehab centers as a brain supplement Neu Becalm'd is shown to help replenish brain nutrients consumed by stress and restore healthy brain function.
"Parents looking for an alternative to pharmaceutical drugs to cope with ADD and ADHD in their children need to experience the positive results others are having with Neu Be Calm'd," commented Al Bieser, Co-Founder and CEO of NeuroGenesis. Bieser goes onto say, "Parents who want a safe, effective alternative to improve their child's health and well-being or their own need NeuBecalm'd which can improve ADHD symptoms and increase focus, control, and conduct. And with our latest fund raising venture we will have the ability to bring this solution to 10's of thousands of people who suffer the effects of ADD and ADHD."
Adults and children living with ADD and ADHD may see improvement of symptoms associated with hyper arousal, including sleep problems, trouble concentrating, irritability, anger, and poor concentration.
To purchase NeuroGenesis' Neu Becalm'd products, or to obtain more information about their nutritional supplements, visit their websites at http://www.neurogenesis.com, http://www.neurogenesis.tv, and http://www.itsabouthealth.net.
The company offers a 90 day money back guarantee on all of its products.
About Neurogenesis, Inc.
After additional intense research, NeuroGenesis, a supplement formulator, discovered that the Neu-Becalm'd approach is the most effective means of providing a long lasting solution to chemical balances in the brain. While most types of traditional medicine treat the symptoms, the Neu-Becalm'd product addresses the underlying issues in order help one achieve a normal life. In addition, the Neu-Becalm'd formulation contains FDA approved nutritional ingredients. Neu-Becalm'd has been reported to be beneficial in reducing the effects of acute as well as chronic stress factors in those who use the product.
Neu Becalm'd is a safe, all natural alternative to traditional medicine, and is intended for people with PTSD and other similar problems. In addition, Neu Becalm'd contains formulations of vitamins, minerals and amino acids that are designed to assist the brain in balancing and rebuilding neurotransmitters to achieve and maintain a chemical balance.
Forward-looking Statements
This release contains "forward-looking statements" within the meaning of the Private Securities Litigation Reform Act of 1995. Forward-looking statements, which contain words such as "expect," "believe" or "plan," by their nature address matters that are, to different degrees, uncertain. These uncertainties may cause actual future events to be materially different than those expressed in our forward-looking statements. We do not undertake to update our forward-looking statements.