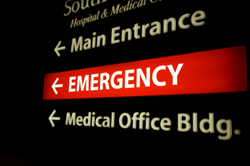 Atlanta, GA (PRWEB) October 15, 2013
A-1 Express announces scheduled delivery services for medical samples. The nationwide courier has made the announcement in an effort to expand its' current client base within the medical industry and promote sales growth. A-1 Express pursues to be the best choice for same-day delivery throughout the US.
The A-1 Express scheduled medical sample delivery services is offered to hospitals and other medical facilities. A-1 Express offers pick up and delivery services between various medical facilities, which are commonly transported on a weekly or daily basis. Scheduled delivery options include once per week, twice per week, every other day, or daily. The same-day courier can meet any special courier requests for their clients' medical samples as well. Sample deliveries are time-sensitive and are handled as such.
Scheduled deliveries for medical samples are not limited to local client locations. A-1 Express has the national footprint to perform long distance deliveries as well. Whether it is from city-to-city or state-to-state, A-1 Express has the courier expertise to develop a scheduled delivery solution fit for its' medical clients. For special medical sample delivery requests, customers can contact A-1 Express via phone or online. An A-1 Express sales representative will promptly respond to all online contact requests.
This service provides multiple benefits for medical facilities. It improves operational inefficiencies because employees do not have to pick up and deliver the samples. This also eliminates all potential employee delivery delays. A-1 Express is also available 24/7 to assist its' customers with any scheduled service issues or adjustments.
A-1 Express Courier Service is a leading same-day courier for distribution and freight services throughout the US. From small packages to packages to palletized freight, A-1 Express delivers fast. With superior customer care, courier expertise and modern courier technology, A-1 Express is able to provide optimal logistic courier solutions. From their headquarters in Atlanta, Georgia, A-1 Express services a growing list of over 1,500 clients, including Fortune 500 companies nationwide.