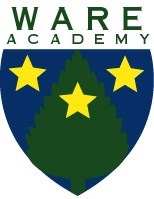 The team was highly impressed with the program and the palpable commitment to the whole child.
Gloucester, VA (PRWEB) October 14, 2013
Earlier this month, the faculty of Ware Academy stood back and surveyed their gym, filled that day with flags of Spanish speaking nations, hand bells and paintings.
There were clay sculptures, books and a tiny replica of King Tut's tomb. Beneath a sports net hung Ware Waves' lacrosse uniforms and jump ropes.
A canoe took up one corner, geometric shapes lined a table and lessons on digital citizenship were pinned to a board.
"The incredible thing? There is so much more that we do," said Sandy Van Leeuwen, Ware Academy's fifth grade and strings teacher. "We just can't get it all up."
The displays, called a curriculum fair by Ware Academy's faculty and staff, were created for the five-member Virginia Association of Independent Schools (VAIS) team evaluating the Gloucester, Va. day school as part of its re-accreditation process.
VAIS's evaluation and accreditation program is recognized and approved by the Virginia State Board of Education and the National Association of Independent Schools.
It evaluates its member schools every 10 years, and provides an interim visit every five years. Schools are rigorously evaluated on 73 standards.
The accreditation process this month involved touring the school, led by three current Ware Academy students, evaluating the curriculum, observing school functions to better understand the culture, interviewing parents, faculty, students, staff and the Board of Trustees, reviewing the strategic plans for development and growth and ensuring that there are opportunities for teacher education.
"This visit is a celebration of what you've accomplished," said Mary Riser of the James River Day School and the Chairwoman for the visiting VAIS team.
The final report from the VAIS visiting accreditation team will be submitted to the Accreditation Committee and then the VAIS Board of Directors for final approval, likely in December.
Before leaving Ware Academy, the visiting team commended Ware Academy's "dedication and commitment of the faculty to their students' success and wellbeing, to their professional growth and to the community," wrote Thomas L. Thomas, III, Ware Academy's Head of School, in a letter last week to the Board of Trustees and faculty.
"The team was highly impressed with the program and the palpable commitment to the whole child," Thomas said. "The program is challenging, enriching and provides opportunities for students to be creative and innovative regarding abilities required for one to be successful in the 21st century. They noted that our students were exceptionally delightful, polite and carried themselves with purpose, truly loving their school and each other and possessing high levels of respect for their teachers."
The visit, Thomas said, was more than a measurement of compliance.
"It provided us with the essentials for our strategic thinking and direction in the next several years."
ABOUT WARE ACADEMY:
Located one mile from Main Street in Gloucester's historic Courthouse district on a 19-acre campus, Ware Academy is a co-ed, independent day school for students in Pre-Kindergarten 3 through eighth grade.
Ware Academy empowers each student to achieve academic excellence, emphasizing the development of mind, body and character. The primary objectives are to educate the whole child to his fullest potential and for students to acquire a respect and a desire for learning in order to develop into independent, lifelong learners in preparation for productive and fulfilled lives.
Founded in 1949, Ware Academy is a non-profit, non-denominational, non-sectarian school promoting ethnic and racial diversity. Ware Academy selects students on the basis of academic potential and developmental readiness without regard to race, color, creed, or ethnic origin.
Ware Academy is accredited by the Virginia Association of Independent Schools, the National Association of Independent Schools, and the Education Records Bureau and the Secondary School Admissions Test Board. Ware Academy is also a member of the National Middle School Association, the National Junior Honor Society and the Association of Supervision in Curriculum Development.
Keep in touch with Ware Academy online at http://www.wareacademy.org, on Facebook at /WareAcademy and on Twitter @WareAcademy1.