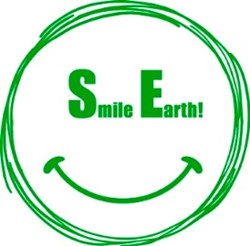 "Our 2012 campaign was conducted at a high school near our office. Employees participated in the activity proudly, and it helped improved awareness of the environment in and around our community." - Ajinomoto employee, Cambodia
(PRWEB) October 15, 2013
Ajinomoto Co., Inc. (Ajinomoto Co.) is encouraging all of the approximately 30,000 employees of the Ajinomoto Group around the world to participate in simultaneous global clean-up activities on October 22, 2013. This activity is part of the "Smile Earth!" program of participatory social contribution activities, in which Ajinomoto Group employees worldwide act for the good of the Earth.
Initiated in 2007, Smile Earth! is now in its seventh year of simultaneous global clean-up activities. Participation by business sites and employees has grown annually, reaching approximately 10,000 employees at 186 sites in 14 countries* in 2012. In the United States, employees of Ajinomoto North America's five locations will work to improve areas around their Illinois, Iowa, New Jersey, North Carolina and Oregon offices and manufacturing facilities.
The aim of Smile Earth! is to help raise awareness of the environment, society and the community by encouraging Ajinomoto employee participants to put their thoughts and ideas into action. The program encompasses activities with three themes: "Clean up," which includes these simultaneous global clean-up activities; "Mottainai (What a waste!) & Eco," which includes the "Eat Well ECO" campaign and the collection and donation of unused goods; and "Diverse Actions," which includes a human rights slogan contest. Ajinomoto is encouraging its many business sites and employees around the world to participate in these simultaneous global clean-up activities as a unified Group effort.
The Ajinomoto Group will help solve the challenges facing human society in the 21st century – global sustainability, food resources and healthy lifestyles – by contributing to significant advances in food and health, as stated in the Ajinomoto Group Philosophy.
About Ajinomoto Co. and Ajinomoto North America, Inc.
Ajinomoto Co. is a global manufacturer of high-quality seasonings, processed foods, beverages, amino acids, pharmaceuticals and specialty chemicals. For many decades, Ajinomoto Co. has contributed to food culture and human health through wide-ranging application of amino acid technologies. Today, the company is becoming increasingly involved with solutions for improved food resources, human health and global sustainability. Founded in 1909 and now operating in 26 countries, Ajinomoto Co. had net sales of JPY 1,172.4 billion (USD 14.1 billion) in fiscal 2012. Ajinomoto North America, Inc. operates offices and manufacturing facilities in Fort Lee, New Jersey; Raleigh, North Carolina; Itasca, Illinois; Eddyville, Iowa and Portland, Oregon. For more information, please visit http://www.ajinomoto-usa.com.
*Japan, Thailand, Vietnam, China, Taiwan, Brazil, Indonesia, Malaysia, Peru, the Philippines, Nigeria, Bangladesh, United States, Cambodia and Ecuador.