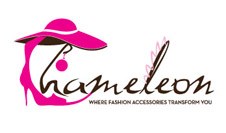 Union, New Jersey (PRWEB) October 15, 2013
At some point in her life, every woman experiences the desire to transform herself. An easy and cost-effective way to accomplish this is by using fashion accessories such as shoes, jewelry and purses to present a unique and updated look. With that in mind, Chameleon Accessories Boutique announces their new website offering just that.
Yet even the most fashion-forward woman can encounter difficulty finding accessories that are special to her, that define her, and that are not worn by others in her circles. Chameleon Accessories Boutique has developed a new website at http://www.shopchameleon.com offering unique, stylish and bold fashion accessories that will easily and affordably elevate any wardrobe.
Chameleon Accessories Boutique chooses its product line with goal of offering truly unique and bold accessories to give women choices that might not be available locally. "When incorporating accessories into your outfit, they should stand out," said company owner Sandra Paul. "We want to help affordably transform clothing so many others have purchased into a really individual look that is all about one special woman."
Items are added weekly to keep the product line up to date with current trends. "Fashion isn't about brand, it's about style so we're constantly searching for new products," added Paul. "Our new website will allow us to upload the latest in shoes, handbags, and jewelry, and we've even created a special page for fall 2013 trends. Every week, there will be something new."
In addition to the weekly addition of new products, the company regularly offers sales and discount promotions on products, making their stylish accessories even more affordable. The newly redesigned website includes a page dedicated to these sale items and special promotions.
Chameleon Accessories Boutique is also dedicated to making the experience of shopping at http://www.shopchameleon.com as pleasing to customers as its product line. Customer service is a top priority. All products marked as new arrivals ship free. Other items ship free with a minimum purchase of $75.00. Every order ships the same day when received by 3 p.m. EST.
About Chameleon Accessories Boutique
Chameleon Accessories Boutique is an online retailer providing unique, bold, trendy and affordable fashion accessories. Founded in 2008 by a fashion enthusiast with an obsession for "the little things" that can provide detail to the simplest attire, we believe a woman can transform any outfit with accessories to create a look all her own, and without spending a fortune. Our retail website at http://www.shopchameleon.com is updated weekly with the latest trends in shoes, handbags, jewelry and more. All orders received by 3 p.m. EST ship the same day. New arrivals and $75+ orders ship free.