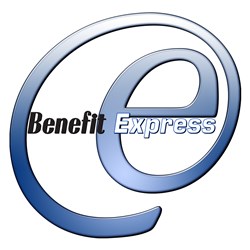 These were very inspirational years of my life and I have many great memories.
Schaumburg, IL (PRWEB) October 15, 2013
On September 13, 2013, Maria Bradley, the President and Founder of Benefit Express was honored as a Distinguished Alumni from Gwnyedd-Mercy University. With over 17,000 alumni to choose from, Gwnyedd-Mercy University selects who they believe to be the most deserving recipients of the University's most admirable alumni award. Benefit Express Services, LLC, is a leader in providing benefits administration outsourcing solutions and online benefits enrollment for large, medium and small organizations.
The award recognizes the accomplishments of these exceptional recipients whose personal lives, professional success and community service match the objectives of their alma mater. "I am so grateful that Gwynedd- Mercy University has chosen me as a Distinguished Alumni. These were very inspirational years of my life and I have many great memories." Gwynedd-Mercy University was established in 1948 and is located in Gwynedd Valley, 25 miles outside of Philadelphia, Pennsylvania.
Maria Bradley graduated and received a BS in Mathematics from Gwynedd-Mercy University. Maria formerly served as Senior Vice President and Global Outsourcing Leader for Aon Consulting before starting her own company, Benefit Express, in 2001. She received her Certified Employee Benefits Specialist credentials from the Wharton School of Business at the University of Pennsylvania and has over 30 years of experience in automating and administering employee benefit programs.
Under Maria's leadership, Benefit Express has received a number of honors and awards including: ranking in the top 15% of the fastest growing privately held companies in the US by Inc. 5000; ranking #2 for The Largest Employee Benefit Information Systems by Business Insurance; named in the Top 50 Fasting-growing Women owned Companies by American Express Open; named Winner of Best Product Development Organization by The American Business Awards; and, received the Entrepreneurial Excellence Award for "Innovation" by The Business Ledger. Maria received the Women's Business Enterprise Certification; was inducted into the prestigious University of Illinois Chicago Entrepreneurship Hall of Fame; and, was recognized as one of the top 25 most influential Women in Business in the Midwest.
About Benefit Express
At Benefit Express, the focus is on flexible benefits administration outsourcing solutions, online benefits enrollment, and HR outsourcing. Their self-service platform - My Benefit Express™ - delivers tools which help clients efficiently manage HR & online benefits administration. With My Benefit Express™ clients have direct access to: customized content delivery, online enrollment assistance, employee benefit education tools, transactional administrative processing/tracking, carrier bill reconciliation, vendor data-links and detailed HR reporting. Benefit Express' benefits administration solutions provide the flexibility for clients to choose how, where and by whom work gets done.