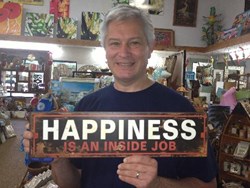 "I believe that every person of goodwill has a hero inside them who is just itching for a chance to jump in and help at a moment's notice." - Lee Levenson, Man & Woman of the Year Candidate
West Palm Beach, Florida (PRWEB) October 15, 2013
The Personal Injury law firms of Steinger, Iscoe & Greene are proud to be one of the contributors The Leukemia & Lymphoma Society's (LLS) 2013 Man & Woman of the year campaign, Palm Beach Chapter. LLS along with their partner program, Champions of Hope organize this yearly national fundraiser to support blood cancer research. It includes participants in the community who utilize their leadership and networking ability to conduct their own fundraising campaigns and education programs.
The male and female candidates who raise the most during the 10 week campaign are awarded with the title of Palm Beach Man & Woman of the year, and this year the crown was awarded to Stacey Mikel of Gold Rush America, and Eric Inge of JDI Group.
Steinger, Iscoe & Greene became aware of this program thanks to the involvement of one of its employees, a participant in the Man & Woman of the Year running and Leukemia survivor, Lee Levenson.
Mr. Levenson was recently quoted as stating that, "serious problems can be blessings because they put things into perspective and present opportunities to do good. I believe that every person of goodwill has a hero inside them who is just itching for a chance to jump in and help at a moment's notice."
Lee's continued inspiration drove the partners of Steinger, Iscoe & Greene to take this cause to heart and contribute to the search for a blood cancer cure. Following the June Grand Finale where each Man and Woman of the year were announced, Champions of Hope concluded that the Palm Beach chapter was able to raise an astounding $282,000.
It is the sincere hope of everyone at Steinger, Iscoe & Greene that the Leukemia & Lymphoma Society succeeds in their mission to fund the discovery of cures for leukemia, lymphoma and Hodgkin's disease, and is proud to contribute to further this cause.