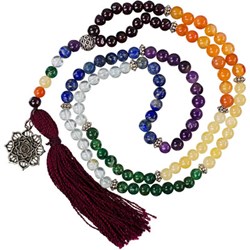 Colebrook, NH (PRWEB) October 15, 2013
Kheops International, one of the world's foremost wholesale suppliers of metaphysical, New Age and spiritual gifts, provides an extensive line of products for one-stop shopping. Due to customer demand, they have recently brought back more than 40 items that were previously discontinued.
In time for the holiday season, customers are now able to choose from even more one-of-a-kind metaphysical tools, and other spiritual items. From jewelry, to home décor and ritual tools, there is an assortment of great products for shop owners to offer their customers.
Here is a small sample of the items Kheops International has brought back:
Beautiful blue glass evil eye amulets. These power talismans can be used anywhere luck and protection are needed. They come in a variety of sizes and styles.
Stunning embossed copper pendants and earrings with a variety of symbols, including dragonflies, OM, Yin Yang, and Pagan wheels. The pendants come on a durable, braided leather cord.
A variety of salt lamps, designed to purify the air and promote feelings of relaxation and harmony. Sea salt has been used for centuries to treat a variety of ailments. Its ability to relieve stress and cleanse the air makes these lamps ideal for asthma and allergy sufferers.
An assortment of mala beads to enhance meditation and focus. They are used to help magnify the power of intention. Mala beads are a traditional Buddhist meditation tool anyone can use to focus on healing mantras.
Embroidered, velvet pendulum mats to help enhance your divinations. These mats are designed to help users gain accurate and detailed answers to their questions.
Hand carved selenite items including wands and candle holders. Selenite clears the energy of both the user and their space. It welcomes positive, spiritual energy to enter.
Kheops representatives travel the world, finding the finest quality merchandise to offer customers, and strive to continuously add exciting new items to their inventory. These newly restocked items are only a small sampling of the products Kheops has to offer its retail customers.
Kheops all-encompassing line provides exotic products to various markets including: Metaphysical, New Age, Buddhism, Wiccan and Pagan, general gifts, garden centers and more.
Learn more at http://www.kheopsinternational.com.