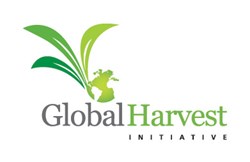 New Productivity Index Reveals Continued Risks at Regional Levels
Des Moines, IA (PRWEB) October 14, 2013
The Global Harvest Initiative (GHI) will be joined by leading agriculture experts for the release of its 4th Annual Global Agricultural Productivity Report® (GAP Report®) at the World Food Prize Symposium in Des Moines, Iowa.
The 2013 GAP Report® demonstrates that regions such as sub-Saharan Africa lag dangerously far behind other regions in making the necessary productivity gains to improve food and nutrition security while reducing the burden on the natural resource base. In addition to highlighting the challenges and urgency in meeting future needs, and the policies required to build efficient, sustainable value chains, this year's GAP Report® includes several success stories derived from effective agriculture policies, investments, new technologies, and private sector involvement.
When: Wednesday, October 16, 11:00 AM – 1:00 PM, CDT
Where:
Des Moines Marriott Downtown
The Des Moines Room, 3rd Floor
700 Grand Avenue, Des Moines, IA
Who:
GAP Report® Presenters
Ms. Ruth Campbell, Managing Director, Technical Learning and Standards, ACDI/VOCA
Ms. Claudia Garcia, Senior Director, Global Market Access, Elanco
Dr. Margaret Zeigler, Executive Director, Global Harvest Initiative
Dr. Robert Herdt, Adjunct Professor, International Agriculture and Applied Economics & Management, Cornell University
Background: The Global Harvest Initiative released its inaugural GAP Report® in 2010, creating the first ever benchmark of global agricultural productivity. The GAP Index™ measures annual progress in meeting the global agricultural productivity growth rate necessary to sustainably provide sufficient, nutritious, and affordable food for a population of 9 billion people by 2050.
Interviews: All GAP Report® presenters will be available for interviews following the event.
Online: Live Video Stream and Social Updates – The GAP Report release event will be streamed live to http://www.globalharvestinitiative.org. Event photos, video, and social commentary will be also be available.
Twitter – Follow the event on Twitter (#GAPReport) and GHI's Twitter feed, @Harvest2050, http://twitter.com/#!/harvest2050.
About The Global Harvest Initiative:
The Global Harvest Initiative (GHI) is a private-sector voice for productivity growth throughout the agricultural value chain to sustainably meet the demands of a growing world. Since its establishment in 2009, GHI has been focused on the importance of agricultural productivity for global food security, and since 2010, GHI has released its signature GAP Report®, an annual benchmark of the global rate of agricultural productivity. GHI's growing membership includes DuPont, Elanco, IBM, John Deere, and Monsanto. Visit us at http://www.globalharvestinitiative.org, Twitter @Harvest2050 http://twitter.com/#!/harvest2050, and Facebook http://www.facebook.com/GlobalHarvestInitiative.