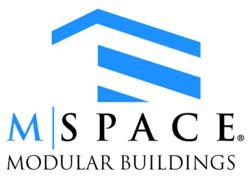 FOAU is so important to me and it's wonderful to have the support of M SPACE. -- Charlene Brewster, Controller FOAU
Park CIty, UT (PRWEB) October 15, 2013
M SPACE was the title sponsor for the Friends of Animals Utah (FOAU) Miss Kitty's Barking Ball held on October 5, 2013. The Barking Ball is FOAU's annual gala and fundraising event. This year, the organization raised $200,000.
FOAU is a private, non-profit that rescues dogs and cats from kill-shelters and provides medical care and adoption services for animals throughout Utah. In addition, the organization provides low and no-cost spay and neuter services, community education and a new program called the Purple Paw Project. This project provides free refuge and medical care to animals belonging to victims residing in domestic violence shelters.
This organization is near and dear to M SPACE as several of the UT team members have adopted pets from Furburbia (FOAU's retail adoption center). In fact, the Company's Chief Executive Mascot, Chance, a golden retriever, was adopted from Furburbia in 2011. In addition, M SPACE's Controller, Charlene Brewster, is the President of the FOAU Board.
"FOAU is so important to me and it's wonderful to have the support of M SPACE," said Brewster. "Not only was the company the title sponsor, but our CEO, Jeff Deutschendorf, also donated two weeks in Cabo and airfare for two at the live auction."
ABOUT M SPACE
M SPACE provides commercial buildings and residential housing communities throughout the country. M SPACE offers a diverse range of building types- permanent and temporary, new and pre-leased, custom and traditional – from individual offices to multi-story complexes and residential communities. Flexible leasing, sale and financing options are available. http://www.mspaceholdings.com.