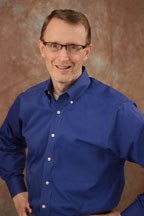 'Janet Yellen's expected continuance of previous policies could hinder, rather than help the economy,' says Jeff Voudrie, a prominent financial advisor in Johnson City, TN.
Johnson City TN (PRWEB) October 14, 2013
Jeff Voudrie, president of Common Sense Advisors, commented: "While the loose money policies of Ben Bernanke may have been needed after the collapse of Lehman Bros in 2008, it is obvious the continuation of that policy has not had the impact on economic growth that was desired." Regarding Bernanke's successor, Jeff Voudrie noted, "Continuing that policy, which Yellen is expected to do, may actually hinder economic growth going forward instead of helping it. That may be why we have seen the stock market begin a retreat since the Fed decided not to taper. The market decline is more an issue of slowing growth."
Jeff Voudrie, who has particular expertise in several areas, including the development of pioneering software that reacts to market changes (three patents awarded) and how retirees need to plan in a new era of fluctuating markets and slow growth, also clarified what needs to be closely observed if Yellen takes the reins on February 1, 2014, as expected. "The crux of the matter is when and how to begin to withdraw the stimulus without inflicting further damage to the markets and the economy," Voudrie observed. "We are in new, uncharted territory here," he added, echoing a point that he has made repeatedly while urging mature Americans to take a second look at their retirement plans.
Jeff Voudrie believes that most of those plans do not fit the new economic realities of post-mortgage crisis America. He advises all investors who have absorbed losses in the past several years, as well as those who are confident that they will have enough to retire on, to undergo a retirement plan "stress test," which he explains on his website.
Jeff Voudrie has also gained acclaim as a money manager who has dared to question the purveyors of "guaranteed income" annuities, noting that despite what many of those believe, they do not guarantee a 7% annual return on investment and may only average 2% to 3% a year over their lifetime. Voudrie has published books, articles and presented many YouTube videos to warn retirees of this and other dangers to their hard-earned money.
A financial services industry veteran with more than 20 years' experience, Jeff Voudrie, CFP® Professional, is a new breed of private money manager. Using sophisticated electronic monitoring and software, combined with his 20 years' experience as a money manager, Jeff works with you to create a personal investments management portfolio that reflects your lifestyle goals and risk tolerance. He specializes in stable growth and prudent profits while applying a robust, patented risk management processes. When you work with Jeff, you have the security of knowing that your life savings is getting the attention it deserves.
Jeff Voudrie, a financial planner in Johnson City, TN has been interviewed by The Wall Street Journal, CBS MarketWatch, The London Financial Times and the Christian Science Monitor. He is a former syndicated newspaper columnist and the author of two ground-breaking books: How Successful Investors Tripled the Return of the S&P 500 and Why Variable Annuities Don't Work the Way You Think They Work. He accepts a limited number of new clients in his personal investments management practice. He and his wife Julie live with their seven children in Johnson City, TN. He is heavily involved in his local church and has done missionary work in Hungary and Cambodia.
Contact Information:
Common Sense Advisors
105 Keeview Court
Johnson City, TN 37615
877-827-1463
Jeff(at)CommonSenseAdvisors(dot)com