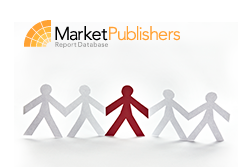 London, UK (PRWEB) October 14, 2013
AIDF Food Security Summit: Asia 2013 is a two day summit that will feature high-level delegates and continue important discussions started at AIDF Asia-Pacific on the 30-31 January 2013 in Bangkok, with a particular focus on the specific regional issues surrounding food security, agriculture and malnutrition. The AIDF Food Security: Asia 2013 event's mission is to encourage public-private dialogue and partnerships in order to tackle the problem of food insecurity in the Asia-Pacific.
Event Details:
AIDF Food Security Summit: Asia 2013
Dates: November 26-27, 2013
Location: 76 Rajadamnern Nok Ave Phranakorn, Bangkok 10200, Thailand
http://marketpublishers.com/events/aidf_food_security_summit_asia_2013.html
Why Visit?

Get the opportunity to attend topical panel discussions and lectures by experts about food security in Asia-Pacific
Meet and network with your peers and experts in the sector
Discover innovative products and services for humanitarian and development solutions
The agenda has been produced in conjunction with partners and expert advisors from bodies including World Vision, UNESCAP, USAID and many more. The keynote speaker will be Dr. Noeleen Heyzer, Under-Secretary-General of the United Nations and Executive Secretary of ESCAP.
Topics to be Covered Include:
Food Fortification: Child Nutrition & Development. New developments in nutrition programs and progress towards reducing under nutrition.
Prenatal Innovation in Nutrition. Addressing lack of nutrition during pregnancy in Asia-Pacific and the "1000 days window of opportunity".
Micronutrient Malnutrition and Home Fortification. Examining interventions to combat micronutrient deficiencies and the benefits of Home Fortification.
Developing the case for Oil Fortification. Exploring the benefits of Oil Fortification.
Innovation Paediatric Formulation for Malnutrition. Investigating the latest innovations in addressing malnutrition in infants.
Overcoming challenges of Public Private Partnerships.
Halal Industry - Market Trends & Insights.
Grain & Sustainability in Asia, Innovation in Seed Technology.
Impact of Biotechnology to Agriculture Productivity. The challenge of producing more food, conserving more resources and addressing the needs of farmer livelihood.
Overcoming barriers to wide spread adoption of Hybrid Rice to enhance yield.
Innovation - Herbicides, Insecticides & Fungicides. Exploration and debate on innovations in Pesticides.
Sustainability Challenges and Solutions. Innovations in Sustainable Agriculture in the Asia-Pacific.
PPP Challenges.
AIDF serves as a leading platform to build collaboration amongst stakeholders to achieve a vision of agriculture as a driver of food security, environmental sustainability and economic opportunity. AIDF is the must attend summit for NGO, UN, government and business organisations to build public-private partnerships.
To register at MarketPublishers.com, please visit our Registration Page.