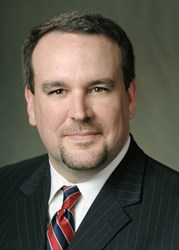 This jury's verdict is the first for Toyota, and it represents a strong, positive step for the company, as well as support for Toyota's position all along.
Newark, NJ (PRWEB) October 16, 2013
Last week, a California jury decision exonerated Toyota Motor Corp. from blame in a fatal accident involving a 66-year-old woman whose 2006 Camry sped out of control. The decision in the bellwether case represents a "strong positive step" for the car manufacturer, which has experienced many setbacks related to claims of unintended acceleration, according to veteran product liability attorney Thomas C. Regan, a Newark-based shareholder in the national law firm LeClairRyan.
In Uno v. Toyota (case number KC057888, Superior Court of the State of California, County of Los Angeles), the jury rejected an allegation that the absence of a brake-override system in the vehicle was to blame for the accident, in which driver Noriko Uno sped into oncoming traffic and crashed, allegedly while she was trying to brake, according to published reports. Instead, the jury found the driver of another vehicle that had crashed into Uno's car was fully liable, and ordered that driver to pay $10 million in damages to Uno's husband and son.
According to an Oct. 11, 2013 Bloomberg article, some 85 personal-injury and wrongful-death lawsuits have been brought against Toyota in California state court following a number of recalls in 2009 and 2010 that were spurred by allegations of sudden, unexpected acceleration-related issues, including floor mats that could get stuck under the gas pedal.
"Although the 2006 vehicle in this case was not part of the recalls, the ruling in Uno v. Toyota represents a very good result for Toyota, a manufacturer that has experienced many setbacks in the past couple of years related to the claims of unintended acceleration," commented Regan, who was not involved in the case. "While some of those setbacks may have been caused by Toyota's response, many were related to specious claims and the reactions of those injured in motor vehicle accidents to look for someone else to blame."
"There is no question that an engineering change was necessary with regard to certain floor mats, and Toyota's response to the tragic events of some of these accidents was laudable," he continued. "But plaintiffs still filed in droves, blaming the vehicle for what was likely driver error. This jury's verdict is the first for Toyota, and it represents a strong, positive step for the company, as well as support for Toyota's position all along."
About LeClairRyan
As a trusted advisor, LeClairRyan provides business counsel and client representation in corporate law and litigation. In this role, the firm applies its knowledge, insight and skill to help clients achieve their business objectives while managing and minimizing their legal risks, difficulties and expenses. With offices in California, Colorado, Connecticut, Maryland, Massachusetts, Michigan, New Jersey, New York, Pennsylvania, Virginia and Washington, D.C., the firm has approximately 350 attorneys representing a wide variety of clients throughout the nation. For more information about LeClairRyan, visit http://www.leclairryan.com.
###
Press Contacts: At Parness & Associates Public Relations, Marty Gitlin, (631) 765-8519, mgitlin(at)parnesspr(dot)com, or Bill Parness, (732) 290-0121, bparness(at)parnesspr(dot)com.