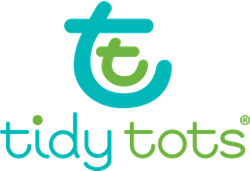 Parents have been waiting a long time for a cloth diapering solution like Tidy Tots and we can't wait to start showing it off!
Albany, NY (PRWEB) October 15, 2013
Tidy Tots diapers, the manufacturer of a reinvented, patented cloth diapering system, heads to Las Vegas to debut its innovative product line at this year's ABC Kids Expo, North America's premier juvenile products trade show. At the event, Tidy Tots, exhibiting at booth #2032, will introduce its high-quality, one-size-fits-most cloth diapering system in a range fashionable and functional styles.
Determined to make the world a better place, one less disposable diaper at a time, Tidy Tots CEO, Sandra Beck, found herself investing seven years of research into pinpointing the pitfalls of both traditional and modern cloth diapers in order to develop an effective, patented solution. With the help of over 100 families, Tidy Tots® created an easy-to-use, functional and fool-proof diapering system that was recently awarded the Parent Tested Parent Approved seal.
"Having dedicated many years to perfecting this product, we are extremely excited for the opportunity to showcase our line at such a prestigious event for juvenile products," said Sandra Beck, Tidy Tots CEO. "Parents have been waiting a long time for a solution like this one and we can't wait to start showing it off!"
Tidy Tots diapers are proudly made in the U.S. with 100% organic, anti-microbial hemp blend for superior absorbency that prevents harmful bacteria growth. Its liners, which can be safely flushed without harming the septic system, not only make clean up a cinch, but its gentle cornstarch material helps prevent diaper rash as well.
With diaper boosters available for an extra layer of absorption, which are securely tucked into its water-resistant, form-fitting covers, these diapers provide maximum leak protection with added comfort. What's more, Tidy Tots flexible, yet durable materials allow the diaper to easily form to babies of all shapes and sizes throughout the years. Unlike other cloth diapers on the market, Tidy Tots' high quality materials means they can be used for generations to come.
As part of this year's expo, Tidy Tots' diapers will be modeled in a Runway Show on October 16th at 2:00 p.m. in the upper level concourse of the exhibition hall. These diapers were made to be seen, so come by and check them out.
About Tidy Tots®
Founded in 2009, Tidy Tots'® patented diapers, a parent tested parent approved product, offers a simplified and effective solution to the traditional woes of cloth diapering. The 100% organic hemp blend diapers and flushable liners are designed with your baby in mind as its absorbent and soothing materials prevent leaks, diaper rash and the ick-factor. Perfect for any parent looking to green up their diaper routine, this eco-friendly, reusable diapering system is not only kind to the environment, but your baby's bottom too.
Owned, operated and manufactured in upstate New York, Tidy Tots was founded by seasoned entrepreneur, seamstress and mother, Sandra Beck. For more information please visit http://www.tidytotsdiapers.com or feel free to connect with us on Facebook at http://www.facebook.com/TidyTots and on Twitter @TidyTotsDiaper.