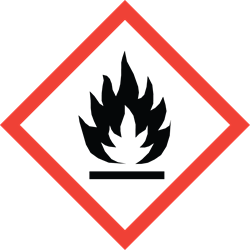 Many businesses are unaware of the new OSHA mandate.
Richmond, VA (PRWEB) October 16, 2013
While many businesses focused on how to work with and around the Obamacare mandates, other compliance demands continue to pop up.
The Occupational Safety and Health Administration (OSHA) estimates that 5 million workplaces will be subject to its new Hazcom regulation, which will affect many employers by December 1, 2013.
What is Hazcom? It's short for hazard communications and is the decades old requirement that employees have a right to know about hazardous chemicals they are exposed to in the workplace. Businesses are required to comply with the regulation if their employees come into contact with hazardous chemicals at work.
Examples of the types of businesses affected include distributors and retailers of paints and solvents, dry cleaners, gas stations, transportation and warehousing businesses, pest control and lawn care providers, state and local governments and many manufacturers.
Though it has been around for a long time, Hazcom is changing. To bring U.S. practices in line with standards adopted by the UN, OSHA is rolling out the Globally Harmonized System (GHS) version of hazard communications (HCS). The new system has redesigned labels, replaces material safety data sheets (MSDS) with safety data sheets and implements a new system of chemical classification.
We are currently in the transition between the old system and the new. The new labels and standards will soon start appearing in the workplace, and that's why OSHA has required the first step in the transition to be employee training so that workers recognize and understand the new labels when they see them. This training is to be completed by December 1st, 2013, and is of course ongoing as new workers enter the workplace.
The mandated training should cover the elements of the new label, including the nine pictograms that may appear. It should also cover safety data sheets, which contain much of the same information that the material safety data sheets did, but with a new 16-section format.
There are many ways employers can comply with the Hazcom training requirement. They can develop their own training using materials on the OSHA website (https://www.osha.gov/dsg/hazcom), purchase ready made commercial materials for in house instructors to deliver the training live, or use online training systems to deliver and automatically track training for their employees.
An example of an online course is the one by CompanyBright. The course is narrated in video format making it easy for employees to understand. It is delivered entirely online in four short segments that total 30 minutes of instruction. Once an employee completes the video, they take a quiz and, on passing, print out a certificate for documentation. Tracking is automatic, making it easy to see who has or has not completed the course. More information is available at http://www.companybright.com/hazcom-training.