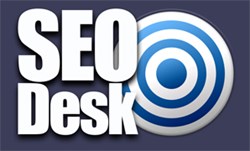 (PRWEB UK) 15 October 2013
Wholesale Trends, a leading wholesaler of modern and urban jewellery, is pleased to announce that they have a new range of jewellery and watches as part of their autumn and winter party collection. The company has always worked hard to remain up to date with fashion trends and now that attention is turning to the autumn and winter party season, there is a need for people to update their accessories. This means that retailers and traders have to be in touch with the latest demands, which is where the latest range available from Wholesale Trends will ensure that everyone can find the piece that they desire.
One of the biggest fashion trends for urban and hip hop followers at the moment revolves around grillz. Grillz are fashion accessories that are worn over a tooth or a row of teeth. The company has an extensive range of gold, silver and platinum grillz on offer. The current fashion for grillz is based upon jewels adorning the product and these grillz are the current top sellers on the Wholesale trends site. Anyone looking to have the most stylish and up to the minute urban jewellery in stock will benefit from snapping up this piece of jewellery.
For anyone looking to stay more traditional with their accessories will appreciate the wide range of wholesale jewellery products that make up the autumn and winter party range at Wholesale Trends. Hip hop bling and gun paraphernalia are still at the top of the jewellery products that are being demanded by youngsters in this fashion range. This has been further boosted by the appearance of gun necklaces and pendants over the summer months by top artists such as Rihanna. Wholesale Trends keeps a close eye on the fashion style of the biggest recording artist, and if there is an eye catching necklace, pendant or accessory being worn by a big star, demand for this style of jewellery rockets and more often than not, Wholesale Trends has exactly what people are looking for. The company is also pleased to be able to offer an extensive range of wholesale watches in a hip hop or urban style.
With London Fashion Week currently catching all of the attention in the capital, many in the industry are waiting to see what the next success story in urban fashion will be. Wholesale Trends is in touch with all of the latest products and activities in London, ready to find the latest in trends and accessories.
About Wholesale Trends:
Wholesale Trends is a wholesale supplier of hip hop and urban bling. The company was established to provide retailers and traders with access to everything that they need to cater for the youth market. Many retailers feel as though they are out of touch with the youth music and fashion trends of today. This is where Wholesale trends steps in to provide an affordable and stylish solution.