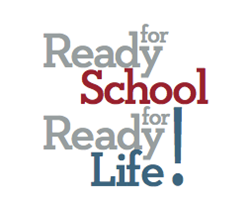 Greensboro, NC (PRWEB) October 14, 2013
More than 300 area business, civic, political and education leaders will convene Oct. 29 for a panel discussion on the local economic benefits that can be generated by increased investments in early childhood development and education.
The "Ready for School, Ready for Life" gathering will feature national childhood development experts David Lawrence, Jr. and Dr. Nathan Fox. Lawrence leads "The Children's Movement of Florida," a campaign aimed at making children a top priority for the state. Fox is a leading developmental psychologist and neuroscientist focused on early childhood brain development at the University of Maryland. Former Governor James B. Hunt, Jr., North Carolina's education governor, will also provide comments on steps our community can take to further economic goals.
"Scientific findings show that a critical time to shape productivity is from birth to age five when the brain is developing rapidly," said Susan Schwartz, executive director of The Cemala Foundation, one of the event sponsors. "Our economic future depends on providing the right tools for early childhood education to ensure upward mobility in an ever-changing society that is contingent on a highly educated, skilled workforce."
Research on the topic of early childhood education indicates that more than one in every three third grade students cannot read with minimal proficiency and almost half of high school sophomores cannot read at grade level. Quality early childhood education will help close this achievement gap and ultimately save education, social services and criminal justice dollars for the state.
The event will be held from 7:15 – 9:30 a.m. on Oct. 29 at the Downtown Marriott in Greensboro. It is being sponsored by The Cemala Foundation, the Joseph M. Bryan Foundation of Greater Greensboro, the Greensboro Partnership, Cone Health Foundation, Achieve Guilford and the Guilford County Partnership for Children.
"This event will clearly present the evidence about how critical the first 2,000 days of a child's life is to success in school and adulthood," said Ed Kitchen, vice president and COO of the Joseph M. Bryan Foundation of Greater Greensboro. "It will also describe practical ways we can help our community enhance the early childhood experience, particularly for at-risk infants and preschoolers."
Robin Saul, president and publisher of the News & Record, added, "Investing in a child's early learning environment is one of the highest yielding investments a community leader can make. The payback comes from ensuring the future workforce is poised for readiness and capable of being life-long learners."
About the "Ready for School, Ready for Life" Event
David Lawrence, Jr. is the former publisher of The Miami Herald who retired to work in the area of early childhood development and school readiness. He now leads "The Children's Movement of Florida," aimed at making children the state's top priority for investment and decision making. Lawrence is well known for communicating practical ideas, steps and solutions for businesses, civic leaders, and citizens-at-large to make investments that enhance opportunities for children to succeed in school.
Dr. Nathan Fox is a leading developmental psychologist and neuroscientist interested in the effects of early experiences on brain and behavioral development. He is a member of the Child Mind Institute and Scholar in Residence at the University of Maryland, where he has earned the honor of Distinguished University Professor. For the past 19 years, his research on early brain development has been funded by the National Institute of Health.
For more information on efforts to support early childhood development, visit http://www.cemala.org/initiatives/early-childhood/.
Seating for the event is limited, but interested participants can email Betty Day at bday(at)cemala(dot)org to be placed on the waiting list.