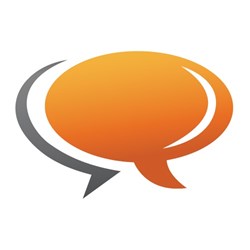 This new promotional opportunity should strengthen engagement. We are happy be amongst one of the first to leverage it in conjunction with Conversation.
New York, NY (PRWEB) October 15, 2013
New York-headquartered marketing firm Conversation is working with Ryan's®, Old Country Buffet®, and HomeTown® Buffet to announce the launch of the "Scare-a-versary Sweepstakes" featuring prize pack giveaways from Hotel Transylvania. The campaign will primarily run on Facebook, taking advantage of the social media giant's recently announced change to its promotional guidelines.
"These updates to Facebook's promotional guidelines will provide a more seamless user experience to enhance the online engagement for fans with unique added-value programs," said Conversation Director of Client Services, Kristen Link. "It is actually quite surprising that more brands have not already taken advantage of this change since it became official, as it really opens up the capabilities for all types of businesses."
The program will give fans a chance to win free Hotel Transylvania Prize Packs by answering questions or likes posts directly on each brand's Facebook Timeline. This will run in conjunction with in-store promotions that include Halloween-themed menu items, reduced child meal pricing, and rewards for dressing up on October 31.
Previously, businesses were not able to leverage any existing Facebook functionality for promotional purposes, with all contests or giveaways required to run within unique third-party applications. However, Facebook will now allow brands to run promotions directly on Timelines, while utilizing Facebook features such as likes, comments and shares as means of entry.
"Social media has always been a way to facilitate communication and build relationships with our guests," said Alice Crowder, VP of Marketing for Buffets, Inc. "This new promotional opportunity should strengthen engagement. We are happy to be amongst one of the first to leverage it while working with Conversation."
According to the site, the change is intended to make it easier for businesses of all sizes to take advantage of promotions on Facebook.
"The changes will provide much greater experience for users who engage with brand programs, which is why we wanted to explore the option for this campaign," said Conversation Founder, Frank O'Brien. "It will also allow brands to establish loyalty more easily by rewarding fans for their interaction, as direct Facebook messages and comments can now be considered contest entries and 'likes' can be used as a voting mechanism."
About Conversation
Conversation embodies the best components of traditional, new and emerging agencies. The agency is defined by its ability to view and evolve campaigns holistically. Conversation provides clients with custom solutions – everything from strategy and creative to development and execution. They boast a strong client list, which includes dressbarn, North Shore-LIJ Health System, Hearst Communications, L'Oreal and SVEDKA. http://www.convoagency.com
About Buffets, Inc.
Buffets, Inc., one of the nation's largest steak-buffet restaurant companies, currently operates 343 restaurants in 35 states, comprised of 333 steak-buffet restaurants and 10 Tahoe Joe's Famous Steakhouse restaurants. The restaurants are principally operated under the Old Country Buffet®, HomeTown® Buffet and Ryan's® brands. Buffets employs approximately 18,000 team members and serves approximately 100 million customers annually. For more information, visit http://www.buffet.com.