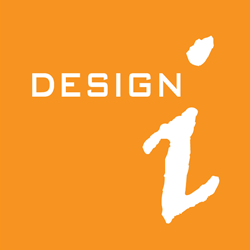 "You will never doanything in this worldwithout courage. It isthe greatest quality of themind next to honor."-Aristotle
St Paul, MN (PRWEB) October 16, 2013
Design Ideation's "Circle of Courage" is part of a leadership and staff development program that organizes behaviors into actions for a more intuitive patient experience. By developing independence and confidence in the medical and administrative staff, health care organizations gain consistency and quality in care delivery. This in turn plays a part in the complete patient experience. The inclusion focused "Circle of Courage" is divided into four behaviors (enable, involve, include and empower) that lead to a more capable health care professional.
When asked to get something done, would most health care professionals rather do it in a way that makes sense to them, or the way someone else tells them to do it? Most people want to do it in a way that makes sense to them. Empowerment is a culture of inclusion that enables employees to own issues and solve problems.
This takes leadership.
... but also includes them in decision making and process improvement.
This takes courage.
Empowerment is a culture of inclusion that involves employees in shaping the direction of the company.
This takes leadership.
... but also empowers them to make decisions and take actions.
This takes courage.
Empowerment is a major motivator to employees. People like to do a good job and be recognized. They perform their best when they feel trusted and empowered to create, solve and act. If given the proper tools, training and the right kind of experience they will succeed.
This takes Leadership.
An organization that wants to get the most out of their people allows them to give their most. When companies enable their people to become intuitive they often find problems solved before they happen. There is less need for managers to oversee everything.
Empowerment comes from the top down. Managers have to give employees latitude and encourage them to take on larger roles. In empowerment cultures you hear managers saying things like. "What do you think?" and "How would you handle this?"
Empowerment leadership requires that when employees come to them with problems they also provide solutions. In essence, problem solving includes employees and decision making involves employees. In order for empowerment to work, employees need inspiration in the form of guidance and encouragement.
Managers should recognize accomplishments and praise successes. This inspiration will motivate teams to go further and take on more. Managers are likely to have less day-to-day decision making and, ideally, more time for strategy and talent development. They spend less time managing and more time being leaders.
This takes leadership.
In an empowerment culture, employees make errors, just as managers do. Instead of becoming reactionary, managers must act as coaches.
This takes courage.
Every mistake is a learning opportunity and managers help their teams recover, improve and grow.
This takes leadership.
Empowerment takes leadership and courage on the part of the employee and on the part of the employer. In an intuitive model, everyone, including providers, management and staff, is a leader of the patient experience.
This takes leadership ... and courage.
The "Circle of Courage" is part of the 360 program developed by Design Ideation. The program divides the "Circle of Life" for the patient experience into four values which are Truth, Wisdom, Courage and Inspiration.
Design Ideation is a professional services and product development consultant business that features design thinking inspired by nature in a unique approach to design and education for product experience, customer experience and patient experience.