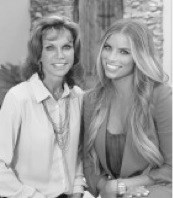 Arcadia, AZ (PRWEB) October 14, 2013
The Haute Design Network welcomes Karen Ippolito of Guided Home Design headquartered in Arcadia, AZ. As the newest member for 2013, Karen Ippolito is known for her superior talents in delivering timeless and chic interior designs.
Karen Ippolito's professionalism, years of experience, willingness to meet the needs of clients and ability to flawlessly finish projects sets the precedent for other interior designers in the field.
About Haute Design Network
Haute Design Network selects interior designers that have demonstrated a high level of expertise, professionalism, and accomplishment in their field. This elite circle of leading interior designers is encouraged to expose readers to several elements from past and current design trends as they provide a glimpse into future innovations, while offering both inspiration and exceptional resources for those seeking experienced luxury interior designers and sophisticated interior design firms.
Guided Home Design is featured on Haute Design Network's comprehensive website as a distinguished member alongside other leading interior designer firms from across the country. Network members have the exclusive opportunity to interact with viewers by utilizing the Haute Design Network platform via customized blog posts and unique design features. Visit the Haute Design Network at http://www.hautedesignnetwork.com.
About Karen Ippolito of Guided Home Design
Influenced by her world travels, Karen's inspiration for design is diverse and can be translated into many styles - formal Mediterranean, Contemporary, Traditional Elegance, or French Pavilion to name a few.
Karen considers the art of listening to be an important part of the design process. She discovers the threads in the fabric of a client's personality and lifestyle and brings them to life in a home that reflects that person or family. Comfort and personalization are priorities. Having a particular passion for fabric, tile, and lighting, Karen brings new life to a home, transforming it and creating a sense of continuity in the flow of the rooms. The efficiency and affordability of Karen's design solutions often surprises her clients. Her mission is to provide the highest quality design while maintaining respect for the client's needs, time, and budget. Karen is a hands-on individual who takes pride in perfection and will often join in with a hammer in hand to create the finishing touches. Her client's happiness is her success.
To Learn More, Visit Karen Ippolito's Haute Design Network Profile