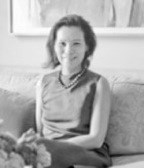 New York, NY (PRWEB) October 15, 2013
The Haute Design Network welcomes Lien Luu of Lien Luu, Ltd. as the exclusive designer for New York's Upper West Side. As the newest member for 2013, Lien Luu is known for her superior talents in stylish and refined interior designs.
Lien Luu's professionalism, years of experience, willingness to meet the needs of clients and ability to flawlessly finish projects sets the precedent for other interior designers in the field.
About Haute Design Network
Haute Design Network selects interior designers that have demonstrated a high level of expertise, professionalism and accomplishment in their field. This elite circle of leading interior designers is encouraged to expose readers to several elements from past and current design trends as they provide a glimpse into future innovations, while offering both inspiration and exceptional resources for those seeking experienced luxury interior designers and sophisticated interior design firms.
Lien Luu, Ltd. is featured on Haute Design Network's comprehensive website as a distinguished member alongside other leading interior designers from across the country. Network members have the exclusive opportunity to interact with viewers by utilizing the Haute Design Network platform via customized blog posts and unique design features. Visit the Haute Design Network at http://www.hautedesignnetwork.com.
About Lien Luu of Lien Luu, Ltd.
In 1994, Lien moved to Manhattan and spent ten years working for some of the leading interior design firms in New York. She worked with many high-profile clients and traveled the world both for business and pleasure. In 2005, she established her own studio named Lien Luu, Ltd.
Lien Luu has been creating beautiful environments for almost 20 years. While Lien favors a modern classic approach with emphasis on subtlety, grace and calm, she is fearless in blending periods to produce an end result that is stylish and refined.
To Learn More, Visit Lien Luu's Haute Design Network Profile