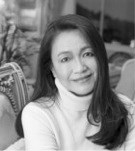 Palos Verdes, CA (PRWEB) October 15, 2013
Haute Living Real Estate Network will feature Lily Liang as a preferred real estate professional. This unique circle of leading real estate agents presents opulent estates and extravagant properties to the affluent buyers and homeowners looking to purchase the foremost residential listings. Featuring properties with over-the-top amenities in the most exclusive locations, members of the Haute Living Real Estate Network ensure that readers are exposed to the finest that the market has to offer.
About Haute Living Real Estate Network
The Real Estate media partner of Haute Living specializes in selecting top real estate professionals, thus creating the most prominent directory for exceptional listings. The network website is an online destination for all real estate related news, which features daily blog posts that provide up-to-date information on affluent markets and real estate developments. Access all of this information and more by visiting http://www.hauteresidence.com/
About Lily Liang
Lily was born in Taiwan and came to the United States to attend a University. As a child in Taiwan, Lily accompanied her mother on house hunting trips and assisted her with redecorating and renting or selling homes. Lily started investing in real estate when she was studying in college by renting rooms to other students.
When her family moved to the Palos Verdes Peninsula, Lily started working at Coldwell Banker. By 1987, Lily was not only the top agent in Palos Verdes but she was also the number two Coldwell Banker agent in all of Los Angeles County. Lily is a certified corporate Relocation Specialist, a Certified Investment Specialist and an Interior Design Consultant. In addition to this, she has been a member of Society of Excellence, the highest honor for a Coldwell Banker agent. Lily has also been a featured Agent or Super-Agent listed by Forbes Magazine, Time Magazine and Los Angeles Magazine.
Lily has been involved with building and remodeling homes through the years. She has worked very closely with developers and architects and has had formal training in interior design. Lily thoroughly enjoys sharing her knowledge and expertise in these areas. Lily is fluent in Mandarin Chinese and has lived in countries in Asia and Europe. She believes that her positions as an Investment Consultant and Vice President in the banking industry aid her in the success of marketing homes on the Peninsula. Lily's professionalism, sincerity, honesty, pleasant presentation and hard work have earned her an outstanding reputation throughout the industry
To learn more, visit Lily Liang' Haute Real Estate Network profile and website.