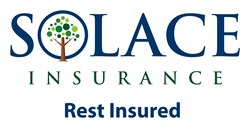 At [Solace], we do our best to contribute to the community in ways that will make a lasting impact and it's a big priority for us as a company.
Clearwater, FL (PRWEB) October 15, 2013
Clearwater Jazz Holiday, which consists of four days and nights of live music, will be held October 17-20 in downtown Clearwater. Part of the event's mission is to raise funds to provide scholarships to students interested in pursuing education in the arts with an emphasis on music – as a company dedicated to supporting education in the Tampa Bay area, Solace Insurance is one of the main sponsors of the festival. Staff members from the Largo insurance agency will be speaking at the event, as well as attending to gate entrances and collecting donations.
Clearwater Jazz Holiday began as a 10-day series of jazz concerts and has become notable for its tradition of bringing legendary jazz talents to the area. But the Clearwater Jazz Holiday Foundation has a much deeper initiative: the music festival doubles as a fundraiser designed to bring resources and opportunities to local students through education outreach, internships and intensive jazz education sessions with international recording artists.
CEO of Solace Insurance, Bob Childress, said that his staff is proud to support organizations such as Clearwater Jazz Holiday that are critical in helping young adults achieve their dreams.
"The Clearwater Jazz Holiday has a great mission focused on furthering the education of our local youth – [Solace] is happy to be a part of that effort," said Childress. "Our staff is committed to supporting local initiatives and we're looking forward to the event and contributing in any way possible."
In addition to Childress, Solace Insurance's team of volunteers includes:
•Sean Adams – Team Leader;
•Ryan Hoover – Agent;
•Davisha Jackson – Agent;
•Colleen Welch – Personal Lines Manager;
•Van Nguyen – Agent;
•Mona Sinopoli – Agent;
•Ricka Zimmermann – Operations Manager.
The 2013 music lineup consists of some of well-known jazz artists, but Childress maintains that he is most looking forward to seeing The Ries Brothers, a local teenage musical duo scheduled to open for Chicago. Consisting of Charlie, 18, and Kevin, 14, the band will be joined onstage by Vini Lopez, Bruce Springsteen's original drummer and founding member of the E Street Band (1).
Childress, a Board Member of the Greater Clearwater Chamber of Commerce as well as the President of the Clearwater Jazz Holiday Foundation Board of Directors, says he appreciates the opportunity to become more actively involved in causes that impact the community. Solace Insurance has developed a primary goal of making an impact in the community through volunteerism – the educational component of the Clearwater Jazz Holiday has been the primary focus of the company for the last several years as the event has grown to reach thousands of students. Giving back, per Childress, should be at the core of every company's mission.
"At [Solace], we do our best to contribute to the community in ways that will make a lasting impact and it's a big priority for us as a company," said Childress. "We encourage everyone to get out and do their part."
Solace Insurance's strong belief in community involvement – combined with the immense success of the Clearwater Jazz Holiday which has an overall economic impact of approximately $6 million locally – makes Solace proud to make the festival its signature event.
Solace Insurance consists of a team of professional agents who cultivate national relationships with carrier companies and have access to designated underwriters, allowing the agency to provide the best possible insurance coverage and pricing available in the market today. Solace is a proponent of education – both in the arts and professionally. With over a billion dollars in insured properties, Solace Insurance requires its agents to have an average of 104 hours per year of additional education per person, over and above their required state required continuing education.
As a company, Solace Insurance regularly participates in the Clearwater Super Boat Races, Achieva Box Car Rally, Suncoast Hospice and several other local fundraising events.
For more information about Solace Insurance and its services, visit http://www.restinsured.com.
About Solace Insurance:
As an independently-owned, full-service agency based out of Largo, Florida, Solace Insurance has provided quality insurance products to customers for over 30 years. Solace is a licensed insurance agency with over one billion dollars in property insured, and has been recognized by many as a top performing agency. This status is what allows Solace to offer its customers the most competitive and economical programs available, all while providing expert advice and quality service. From standard auto policies to the more complex multi-tiered insurance programs, Solace has the depth of resources to find just the right policy for each individual and company. For more information, visit Solace online at http://www.restinsured.com.
1.Zumpe, Lee. "Clearwater Jazz Holiday - Headliners Include Chicago, Tower of Power, CarlileMusic & Concerts - Tampa Bay Newspapers." Tbnweekly.com. Tampa Bay Newspapers, 7 Oct. 2013. Web. 10 Oct. 2013.