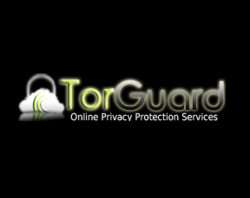 Never before has setting up a torrent proxy been so simple and easily accessible for users of all technical backgrounds
Miami, Florida (PRWEB) October 16, 2013
Just days ago, the company has released an easy to use app that automatically protects torrent downloads on all Windows, Mac and Linux systems. Downloading torrents is anything but anonymous and can potentially expose one's personal IP address to thousands of others around the world. This new anonymous bittorrent app automatically configures a user's optimal security settings with the most popular torrent clients like uTorrent, Bittorrent, Deluge or Vuze. When using a proxy server it routes all internet traffic for that program through a secure server in the country of choice, effectively masking one's personal IP address. A proxy also serves as an excellent second layer of security by protecting an existing VPN connection from accidental disconnects or power outages. With this new software, all the user has to do is enter a username/password and click a single button. Never before has setting up a torrent proxy been so simple and easily accessible for users of all technical backgrounds.
The TorGuard administrator stated, "Configuring the correct proxy settings on various programs can seem an intimidating task for many people. Not to mention if you mess up or miss a setting, the consequences can mean broadcasting your personal IP address to hundreds or thousands of people around the world within minutes. This app now makes it easy to ensure your software has the correct settings for maximum proxy security by just clicking a single button. In future versions we also plan on adding support for Opera Browser, Skype, Firefox and other popular proxy enabled programs."
In addition to adding new software, TorGuard has remained committed to providing its clients one of the largest connection lists at the best price possible. Over the past month they have continued to rapidly expand the network by adding seven more countries and a slew of new VPN and Proxy IPs to the global connection list. What's the result? Great VPN and Proxy service just got better. TorGuard now offers premium VPN service in: The United States, United Kingdom, Canada, Netherlands, Norway, Iceland, India, Germany, Turkey, Russia, Romania, Switzerland, Australia, New Zealand, Brazil, Hong Kong, Japan, and Singapore.
This month brings some of the biggest incentives for anyone interested in getting a deal on effective privacy protection services from one of the leading VPN and proxy providers. Visit http://torguard.net for more information on these new service enhancements and features.