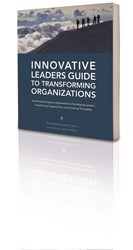 Columbus, OH (PRWEB) October 15, 2013
Founded in 1850, Urbana University is a private university offering a liberal arts education in a small college environment that emphasizes student learning through individual attention, excellence in instruction, career-oriented programs, and critical thinking. Nestled in Urbana, Ohio, on a growing campus, it is small enough to foster close connections between faculty and students, and large enough to provide cutting-edge programs.
During this decade of increased complexity and failed change initiatives, amid accelerated changes in higher education, it is critical to refine the University's identity, strategic direction and goals while maintaining efficient and effective operations. This planning process will gather input from key stakeholders through multiple facilitated stakeholder discussions that include students, parents, faculty, staff, board of trustees, local employers and community organizations. The results of the conversations will be synthesized and a strategic plan crafted for board input and approval and will then serve to guide the university's strategic direction. This plan will serve as a "living" document refined as the landscape of liberal arts education changes.
The initial community meeting took place on September 21, 2013, and was attended by approximately 100 stakeholders. Several key themes surfaced at this session that will serve as the foundation for the second discussion. Fundamental to the discussion is how Urbana stays true to its liberal arts tradition and Swedenborg heritage, while continuing to most effectively meet the needs of students and employers with the goal of thriving in the changing higher education environment. The planning process will answer this question and provide measurable goals to direct action.
Metcalf & Associates, Inc., is a leadership development and management consulting firm that uses an integrative approach to help leaders and their organizations innovate how they lead and how they operate, helping them to thrive in a rapidly changing environment. CEO Maureen Metcalf is an acclaimed thought leader who has developed, tested, and implemented emerging models that dramatically improve leaders and contribute toward organizational success. Go to http://www.innovativeleadershipfieldbook.com to find out more about Metcalf & Associates and for information about all the workbooks in the series.