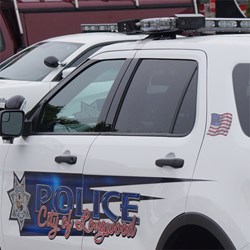 Longwood, FL (PRWEB) October 15, 2013
NDI Recognition Systems (NDI-RS) is pleased to announce that the Longwood Police Department in Florida has chosen NDI-RS to provide a mobile automatic license plate recognition (ALPR) solution. Installed on one of Longwood PD's police vehicles, the NDI-RS mobile system will automatically scan license plates of vehicles on the road and alert officers if the vehicle is stolen or wanted by law enforcement.
"ALPR is an important tool for fighting crime, and NDI-RS looks forward to working with the Longwood Police Department to improve safety for Longwood's citizens and officers," said Christopher McKissick, Director of Sales. "Longwood PD is joining more than 50 Florida police departments and sheriff's offices in the state of Florida that are NDI-RS customers, including the Florida Highway Patrol and the Lighthouse Point Police Department."
About NDI Recognition Systems:
NDI Recognition Systems (NDI-RS) is a global provider of automated license plate recognition (ALPR) solutions for law enforcement, homeland security, and critical infrastructure security, as well as other market sectors. With an installed base in over 40 countries, NDI-RS designs and manufactures turn-key, end-to-end LPR solutions including mobile, fixed, and covert installations. The company designs and manufactures rugged mobile processors; advanced camera technology, video acquisition cards, and the plate recognition engine; VeriPlate and VeriPark mobile applications; and the VISCE (vehicle intelligence sever and communications engine) back office for intelligence generation and all administration functionality. NDI-RS also offers exceptional "full-service" installation, commissioning, and ongoing supporting services wherever in the world our customers are.