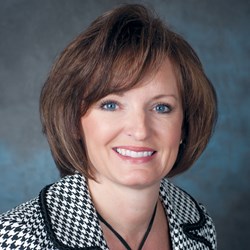 Carol is well-known and respected among her colleagues in healthcare and business valuation and is richly deserving of this recognition
Knoxville, TN (PRWEB) October 15, 2013
Carol Carden, a Principal at Pershing Yoakley & Associates (PYA), has been named Chairperson of the American Institute of Certified Public Accountants' (AICPA) Executive Committee for Forensic and Valuation Services.
The 11-member group determines technical policies and serves as the association's voice on forensic and valuation matters.
"Carol is well-known and respected among her colleagues in healthcare and business valuation and is richly deserving of this recognition,"PYA President Ed Pershing said.
Eddy Parker, CPA, Senior Technical Manager for Forensic and Valuation Services at AICPA, said Carden "will set the direction of the committee and all communications from it will come out under her name. We are excited to have Carol to work with on this committee."
In addition to being a Certified Public Accountant, Carden is a Certified Fraud Examiner, an Accredited Senior Appraiser and is Accredited in Business Valuation. She earned a Bachelor of Science in Accounting degree from Western Kentucky University.
PYA is a national consulting and accounting firm with offices in Atlanta, Kansas City, Knoxville, and Tampa Bay. PYA's 200-plus employees serve clients in 48 states and the Virgin Islands.