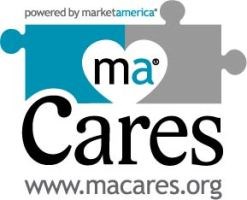 Greensboro, NC (PRWEB) October 16, 2013
ma Cares and Market America|SHOP.COM are proud to be a supporting sponsor, along with Crown Automotive, Aetna, LabCorp and Ralph Lauren for the Gathering of Friends Gala Dinner to benefit Earlier.org, a Greensboro-based non-profit organization dedicated solely to funding research to find an earlier biological test for breast cancer.
The event, which will take place Saturday, October 26 at the Grandover Resort and Conference Center in Greensboro, N.C., will feature celebrity couple Giuliana and Bill Rancic.
Gathering of Friends Gala Dinner will include a 5:30 p.m. fashion show emceed by 99.5 WMAG Morning Show Co-Host Lora Songster and produced by dress Boutique Raleigh (http://www.dressraleigh.com) and Models for Charity. This show will feature one-of-a-kind designer fashions and well as known labels like Dior & Chanel donated by ma Cares, with models wearing the latest makeup styles from Motives® by Loren Ridinger.
"Breast cancer has touched the lives of our employees, family and friends and together we can make a difference by helping Earlier.org to develop an earlier test," said Brandi Quinn, ma Cares President and Vice President of Operations at Market America.
Husband-and-wife duo Bill and Giuliana Rancic charm millions of viewers each week on their reality show Giuliana & Bill, in which they share their real-life love story.
A breast cancer survivor, Giuliana Rancic is an entertainment journalist, fashion and beauty expert, and trusted television personality who has reported from the red carpet events at every major event in the entertainment industry in addition to her duties as anchor of E! News and co-star of E!'s hugely popular Fashion Police.
In October 2011, Giuliana Rancic announced she had been diagnosed with an early stage breast cancer. Following her announcement, she underwent numerous procedures, including undergoing a double mastectomy in December of that year.
Throughout her ordeal, her husband, Bill Rancic, has been by her side. A respected entrepreneur and television personality, Bill first came on the scene when he was selected by billionaire Donald Trump as the winner of the first season of NBC's The Apprentice. Currently, Bill Rancic develops real estate in Chicago, produces and appears in several television programs, and speaks to businesses and organizations on motivational and business topics.
Tickets for Gathering of Friends Gala Dinner are still available and start at $175. For more information about Earlier.org and the Gathering of Friends Gala Dinner, or to learn more about sponsorship opportunities for this event, visit http://www.earlier.org. or contact Kara McBurney at (336) 286-6620 or kmcburney(at)earlier(dot)org.
To learn more about ma Cares and their initiatives, please visit http://www.macares.org. Additional information can be obtained about Market America at http://www.marketamerica.com.
ABOUT ma CARES
ma Cares, a local non-profit 501(c)(3), exists to celebrate and improve the quality of life for children, families, veterans and animals. In 2012, ma Cares donated school supplies, clothing, toys, and more to homeless children, helped 10 families furnish their homes, helped place animals in loving homes, donated more than 4,000 packs of supplies to troops overseas, and sponsored nine service dogs for placement with veterans. ma Cares and its participants have been positively impacting the Piedmont Triad community since 1998.
ABOUT MARKET AMERICA, INC. & SHOP.COM
Market America, Inc. is a product brokerage and Internet marketing company that specializes in One-to-One Marketing. Its mission is to provide a robust business system for entrepreneurs, while providing consumers a better way to shop. Headquartered in Greensboro, NC, the company was founded in 1992 by President and CEO JR Ridinger and has generated $4.3 billion in accumulated sales. Market America employs nearly 700 people globally with operations in the United States, Canada, Taiwan, Hong Kong, Australia, United Kingdom and Mexico. Through the company's shopping website, SHOP.COM, consumers have access to over 40 million products, including Market America exclusive brands and thousands of top retail brands. By combining Market America's entrepreneurial business model with SHOP.COM's powerful comparative shopping engine, Cashback program, Hot Deals, ShopBuddy™, social shopping integration and countless other features, the company has become the ultimate online shopping destination.
For more information:
United States: http://www.marketamerica.com or http://www.SHOP.COM
###