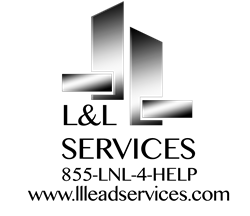 L&L currently provides dispatching and marketing services to hundreds of small businesses throughout the United States.
Van Nuys, CA (PRWEB) October 15, 2013
L&L Lead Services, Inc. has been so successful with its professional locksmith and security-oriented lead generation services that it is expanding into nationwide roadside emergency assistance in order to help stranded motorists connect with local technicians. Motorists will be provided with much needed assistance quickly.
L&L currently provides dispatching and marketing services to hundreds of small businesses throughout the United States including many locksmith shops and mobile technicians. In announcing the expansion into the roadside market L&L's Chief Executive Officer Liad Messinger, himself a Certified Register Locksmith (CRL) and longstanding member of the Associated Locksmiths of America (ALOA), said, "for over a decade, there has been an extreme problem throughout the United States with unethical 'locksmiths' or persons representing themselves as locksmiths taking advantage of customers' problems, particularly when they are vulnerable in an emergency situation. Overcharging and typical 'bait and switch' scenarios are all too commonplace, so much so that ALOA has created a task force to address the problem of locksmith scammers."
"L&L tirelessly works to prevent any such customer abuse. The company actively monitors its service providers closely. Follow up contact with customers are made after jobs are completed and customer satisfaction is of the utmost importance to us. We require compliance with local and state license and registration mandates for all service providers. We absolutely do not tolerate abuse by any of our providers .In the event of any customer complaint or issue between the end customer and the service provider L&L always helps the customer and the provider by acting as the intermediary between the two and ensuring the matter be rectified to the customer's satisfaction. In the event of repeat complaints against a particular provider L&L performs an expedient investigation and will not hesitate to remove a provider from its database when deemed appropriate. In the event of 3 complaints against any single provider the provider is automatically and permanently removed from our database," Messinger continued.
Tsour Lee Adato L&L's President, also a locksmith and trained personal security expert is distressed when he learns of locksmith scams. "The locksmith industry has garnered a bad reputation for taking advantage of customers in vulnerable situations as sadly many of our predecessors were found to be less than reputable in their business operations. This unfortunate fact means we have had to overcome many negative stereotypes regarding our industry. Providing quality service and changing the negative industry perception has been a driving force in the operation of our business. It is our policy to be honest and forthcoming in all our operations, we employ a full-time quality control team that works to make sure each and every customer is satisfied and that the service provider delivered prompt and professional service."
"We also operate and maintain several geographic specific websites, geared at both the prospective customer and potential providers," said Adato. "We have a strong operating relationship with many online advertising companies, including Google and Bing, as well as telephone company advertising such as SuperPages and AT&T."
By taking its experiences in the locksmith lead-generation business to roadside services, L&L intends to bring a new level of professionalism and customer satisfaction to that industry as well.
For more information about L&L Lead Services, Inc. and any of its services contact:
L&L lead services @ (800) 715-1757.