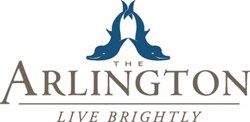 Naples, FL (PRWEB) October 15, 2013
Lutheran Life Communities is opening a new chapter in its history and the history of the Naples area on October 15, 2013, as it breaks ground on The Arlington of Naples. The new continuing care retirement community will be the first built in Collier County in more than 30 years, and the first ever faith-based community of its kind to be built in Naples. The $190-million project, due to be completed in the summer of 2015, will create 190 new jobs when open and benefit other businesses and individuals in the area during construction.
Arlington of Naples will offer 132 apartments and 31 villas with amenities such as an indoor aquatic center, outdoor pool, enclosed spa and fitness center, multicultural learning center, and multiple gourmet dining options. The community will include a full continuum of care, including independent living villa homes and apartments, as well as assisted living apartments, private skilled nursing and memory support accommodations. The Arlington is located on 39 acres within the award-winning Lely Resort.
The Arlington of Naples was the vision of several Naples area pastors who saw a need for a local faith-based community and asked Lutheran Life Communities to fill it. The realization of that dream will be a luxury continuing care community that will elevate Naples retirement living to a new level.
"As we break ground on this new community in Florida, our goal remains the same as it always has been," said Lutheran Life Communities President and CEO Roger W. Paulsberg. "We will faithfully serve and exceed the expectations of each individual who chooses The Arlington of Naples to be their new home."
For most of its 121-year history, Lutheran Life Communities gained its sterling reputation for faithful continuing care from one location in Arlington Heights, Illinois. Since its first acquisition in 2000, the 501(c)(3) organization has increased the reach of its ministry exponentially, growing to five communities. The Arlington of Naples will be the sixth Lutheran Life Community and its first outside of Illinois and Indiana.
Lutheran Life Communities met and exceeded its pre-sales goal for The Arlington of Naples in June. Currently, approximately 20-percent of the community's residences are still available, divided between apartments and villas. Individuals who reserve their spot at The Arlington of Naples before the end of the year will have the opportunity to customize their homes by selecting finishes and fixtures.
The groundbreaking ceremony was held on October 15, 2013 at The Arlington of Naples building site on Lely Cultural Parkway in Naples, Florida. Architectural renderings and photos from the groundbreaking event Can be downloaded at the Arlington of Naples media relations page: http://www.arlingtonnaples.org/media-relations/.
For more information on The Arlington of Naples, please call Vicki Tracy at (239) 206-2714 or Heidi Harrison at (804) 370-3616.
# # #