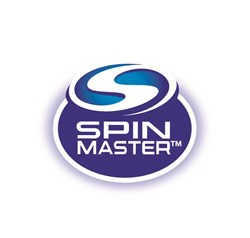 "Spin Master has always prided itself on introducing new children's toy and entertainment products that push the boundaries of design, technology and have the 'wow' factor that people love," said Ben Gadbois, Global President & COO of Spin Master Ltd.
Toronto, ON (PRWEB) October 15, 2013
Spin Master Ltd., Canada's largest children's toy and entertainment company, is excited to launch new innovative brands like Flutterbye, Kawaii Crush, Ionix, and Zoomer while continuing to evolve their evergreen brands with ground-breaking technology, like Air Hogs, Spin Master Games and Spy Gear.
Spin Master's fall line builds on the company's reputation as the leading trend-setter and category buster with a host of exciting new innovations that will strengthen their position among the most popular children's properties in the world, while introducing a number of exciting new brands.
"Spin Master has always prided itself on introducing new children's toy and entertainment products that push the boundaries of design, technology and play and that have the 'wow' factor that people love," said Ben Gadbois, Global President & COO of Spin Master. "Our 2013 fall line is the biggest and most innovative in Spin Master's history and each of our new brands has the potential to establish themselves as favorites with parents and children."
Air Hogs Elite Helix X4 Stunt: The Air Hogs Elite Helix X4 is a high-performance R/C quad-copter heli. Utilizing state-of-the-art 2.4GHz radio control, gyro stabilization, and 4-ducted fans, the Helix X4 is aggressively maneuverable and incredibly fast! Built with two distinct control modes, beginners can easily learn to fly, while advanced pilots can work to master flight. With a push of the button, perform three unique stunts. The Helix X4 features incredibly crash-resistant materials protecting the rotors and delivering superior durability. Its full 4-channel control enables the Helix X4 to easily out fly any obstacle and charging is quick & easy using either the controller or the included USB charge cable. Air Hogs brings you the future of flight with the Elite Helix X4. Nothing Moves like a Helix.
Air Hogs AtmoSPHERE: Soar to new heights with the Air Hogs AtmoSPHERE! This powerful levitating sphere requires no remote control and hovers above any surface. Control it with the palm of your hand or watch it fly autonomously in any space! Its spherical shape allows the AtmoSPHERE to smoothly bounce off walls and ceilings for non-stop flight. Complete with a palm-sized charging cradle, the AtmoSPHERE is easy-to-use and recharge. Take control with the palm of your hand and discover the high-tech hovering power of the Air Hogs AtmoSPHERE.
Boom Boom Balloon: The kids game that's a real blast! Each player rolls the die and carefully pushes a stick until it clicks. Watch as the balloon squishes and squeezes, stretches and strains. Will the next click of the stick make it pop? You never know when the balloon will go boom! If it pops on your turn, you're out.
Flutterbye Fairies: The magic of fairies is real! This is the only fairy that a girl can fly, simply by the palm of her hand. These beautiful fairies are inspired by flowers and star dust, bringing love and sweet dreams to all little girls who fly her. The Magic is in your Hands with Flutterbye Fairy.
IONIX – Tenkai Knights: The revolutionary line of never before seen construction bricks that change their shape before your eyes! These construction bricks shape-shift to become mini figures, action figures, power bricks, Robofusion vehicles, weapons, gear and more. IONIX bricks are 100% compatible with other leading construction systems.
Kawaii Crush: Kawaii Crush is an exciting new small doll property. For the modern 6-8 year old girl who enjoys imaginative doll play, Kawaii is the only collectible doll property that brings the cute "Kawaii" aesthetic and trend to the toy category through its expressive small doll world of happiness.
Spy Gear's Panosphere 360 Spy Cam: Taking covert surveillance to a new level, the Panosphere 360 Spy Cam is a revolution in camera technology. It features full HD video capabilities with a twist. No longer do you have to worry about getting your target in frame, the Panosphere Cam takes video in a full 360 degrees, capturing everything around it and above it at the same time. Complete with special software, the Cam allows the viewer to capture the best action and have full control during playback to decide what they want to view. Each Panosphere comes with multiple mounting tools to allow you to deploy it into action, as well as a 2GB Micro SD card that can be removed and upgraded. The Panosphere 360 Spy Cam is the perfect camera for any mission.
Zoomer: Zoomer is the perfect family pet! This cute, silly and interactive dog is all of the fun and none of the mess! Kids can easily play with Zoomer because he actually listens and learns. And just like any other dog, he even sometimes forgets. With life-like expressions and voice activated commands, Zoomer is the most technologically advanced robotic dog ever made.
For information on Spin Master's complete 2013 line including fact sheets and high-res. images please contact Rachel Griffin, Director Global Communications at rachelg(at)spinmaster(dot)com.
About Spin Master Ltd.
A multi-category children's entertainment company, Spin Master has been designing, developing, manufacturing and marketing consumer products for children around the world since 1994 and is recognized as a global growth leader within the toy industry. Spin Master is best known for such popular brands as boy's action phenomena and 2009-2010 Boy's Toy of the Year winner Bakugan Battle Brawlers™, and award-winning brands Air Hogs®, Aquadoodle™, Spin Master Games™ including the popular Hedbanz™, Tech Deck™, Zoobles™ and Spy Gear™. The company has also marked an entry into children's media with the launch of Spin Master Entertainment, a subsidiary focusing on the design, development and production of television and other media properties. Spin Master employs over 900 people with offices in Toronto, Los Angeles, London, Paris, Hong Kong, Mexico City, Munich, and Milan. For additional information please visit: http://www.spinmaster.com.