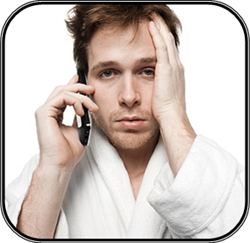 Many of these employees seem to consider sick leave as time off owed them and take every day allowed even when they're not sick
(PRWEB) October 14, 2013
Lynne Curry, Ph.D., SPHR (CEO of The Growth Company, Inc.) has over 30 years of experience in management consulting and frequently receives questions from clients regarding situations in the workplace. Today, Dr. Curry releases an article regarding sick leave policies.
Dr. Curry received an email from a client, "I consider myself a healthy, reliable employee. I eat right, don't smoke, and am rarely sick. Some of my co-workers don't take care of themselves and call in sick all the time. Their unexpected absences place a burden on me and other dependable employees as we have to pick up the slack. Many of these employees seem to consider sick leave as time off owed them and take every day allowed even when they're not sick, no matter how their absences harm their co-workers. I've talked with my boss about this but he won't do anything about it, saying he can't take disciplinary action as it's a medical issue. He won't even discuss the issue with HR or corporate officials to see if there are alternative solutions. I'd like to talk to HR myself, but I'm afraid I'll get in trouble for going over my boss's head. What can do I do??"
Read on to find out how Dr. Curry responds…
CLICK HERE to read the full article.
The Growth Company, Inc. is a Human Resource and Management consulting firm specializing in soft skills training, facilitation and mediations as well as investigations, coaching and manual/policy write ups and re-writes. The Growth Company, Inc. was established in 1978 and is one of the longest lasting consulting firms in Alaska.
For further information about The Growth Company or Dr. Lynne Curry click here. The Growth Company also has a Workplace Coach Blog, where Dr. Lynne Curry and other HR professionals post about everyday situations that a manager or supervisor may come across. They provide insight and the correct way to approach and handle these situations.