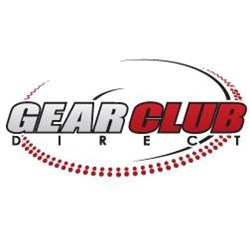 Chicago, IL (PRWEB) October 15, 2013
GearclubDirect.com has announced the launch of its Halloween Sale and Special with the lowest prices ever on lighting products. Items included in the sale are black lights, fog machines and hazers, CO2 FX systems, strobes, up lighting, LED fixtures, and complete lighting packages. Halloween packages include sets of strobe lights, fog machines, fog juice, black lights, lasers, remote controls, and more. This sale may also apply to LED's and mirror balls, depending on the package.
Also, with every purchase of a fog machine that costs $99 or more, the customer receives a free gallon of fog juice. These containers are available in green varieties of fog juice plus scented options, bubbles, snow and foam, haze, smoke, and more. The fog effects go perfectly with the company's line of LED fixtures, up lighting, strobes, and lasers. Products from manufacturers such as American DJ, Antari, Eliminator, Elation Lighting, and others are available now.
In addition to the Halloween Sale and Special, GearclubDirect is providing customers in the Chicagoland area the opportunity to test the lighting in its showroom. This way, they can test products before purchasing them. Integrating these state-of-the-art lighting systems in a haunted house, costume party, club, or other event is easier than ever before.
These same products have already been used and are in place at a popular destination in Illinois known as the Massacre Haunted House. This 15,000 square foot haunted house attraction is located at Odyssey Fun World in Naperville. Products from GearclubDirect have been placed in 60 rooms with live actors, 3D special effects, and special glasses making the experience realistically haunting.
GearclubDirect is also offering a Halloween Phone-In Sale; customers can call 855-556-8444 to get 10% off their order plus free shipping. While the deal may vary on select items, it offers people a chance to save even more.
For additional information on the Halloween Sale and Special and GearclubDirect.com's lighting products, go to http://www.gearclubdirect.com/halloween-special.
About GearclubDirect.com
Chicago-based GearclubDirect.com distributes and sells lighting equipment, DJ equipment, audio and recording equipment, instruments, cables, and storage systems from leading manufacturers. It carries products from American DJ, Pioneer, Sennheiser, Moog, Beats by Dre, and more. The company's main facility houses 25,000 square feet of equipment. An online shopping cart provides access to high-quality products, while installation, rental, and repair services are also available on the company's website.