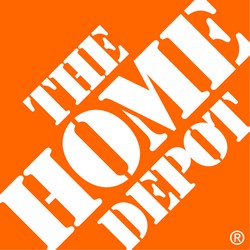 Users do not need to tie or untie a knot when fastening anything with rope.
Nashville, TN (PRWEB) October 16, 2013
The new Super Rope Cinch is now available in several Home Depot stores in the United States. Just Right Products is now using 72 Home Depot stores in the state of Georgia to test how well the product does in the southern states in the rope & chain isle.
The Super Rope Cinch is a fairly new product in the hardware and homeware's markets that makes fastening things with a rope as easy as making a simple twist, literally. Using this revolutionary rope fastening device, the user does not have to know how to tie any knot; not even the simplest. All they need do is wrap the rope around the items being fastened, take one or both ends of the rope through the the device, and then simply twist it locked. This simple action will fasten the item for most any length of time needed. Untying the rope is just as easy. Once the user reaches their destination, they simply press the release button and untwist the knob again which will loosen the rope completely.
Ropes can be secured so that they can harness items on the roof of your car, hold your boat to dock and even securely hold wood, bicycles, clotheslines, and anything else that is secured with rope.
About us
Just Right Products LLC are creators and patent holders of the amazing Super Rope Cinch. This revolutionary rope fastener ensures that users do not need to tie or untie a knot when fastening most anything with 1/8" to 5/8" rope. With a simple twist, this device holds rope in-place and can secure hundreds of pounds worth of weight. Contact Tim Bourke at 248-843-7424 or via email at tim(at)jrpsllc(dot)com. You can also get more information through the websites at http://www.JustRightProductsLLC.com or http://www.SuperRopeCinch.com.