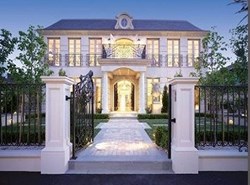 Redmond, WA (PRWEB) October 16, 2013
David Sprague, real estate broker in the Kirkland, Bellevue and Mercer Island area of Washington state, announces the launch of their new real estate blog, Northwestrealestateblog.com. Blogging has been an ideal way to convey information, real estate market reports, and timely, relevant tips for today's homebuyers and sellers. While nearly all real estate websites have some form of buyer and seller information, this content is typically static and basic for all homebuyers and sellers within a specific region. Blogs are active and relevant rotating through the most active and recent posts on information that's current.
David Sprague has been selling real estate on Seattle's Eastside for more than 20 years and although the broker's website provides all the information a buyer would need when searching listings, and gathering information on the community served, even more vital information on current and relevant markets and events will be displayed on the real estate blog.
David realizes not every website is blog compatible and therefore have purchased an additional domain not only to provide inclusive information to clients and potential customers but also as a way to gather more leads and business from a variety of sources.
The brokerage sees the value in current information and keeping up with modern times and trends to appeal to a wide range of buyers and sellers. The new real estate blog will not only provide market reports on the latest listings for the Kirkland, Bellevue, Mercer Island and Redmond area, but will also provide details on seasonal and holiday events, parade of homes activities, current tips for buyers, sellers and investors, and information on individual communities and neighborhoods throughout Seattle's Eastside.