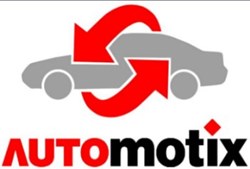 "As motorists, we need to be diligent and assume responsibility," says Gavin Heathcock, Director of Business Development and Sales.
Kansas City, MO (PRWEB) October 15, 2013
Halloween, a favorite holiday for many children and adults across the country, is just a couple weeks away. Many people spend months getting ready for this festive evening. To ward off any bad luck, drivers should check that their vehicles are in good condition.
Make sure headlights and reverse lights are functioning and double check the brakes just in case the car has to make a short stop for trick-or-treaters darting across the street, says Gavin Heathcock, Director of Business Development and Sales for online car parts retailer Automotix. Also, it is important to make sure the heater and windshield wipers are working in case of inclement weather.
Here are some safety tips to prevent anything from spoiling the fun:
-Stay focused on what's happening on the streets, sidewalks and driveways. Distractions like texting, messing with the radio, etc. can result in a tragedy.
-Watch for kids crossing mid-block instead of at designated crosswalks and corners.
-Drive below the posted speed limit.
-Do not try passing stopped cars, as they may be dropping kids off.
-Drivers staying in a running vehicle while the kids are trick or treating should use their hazard lights to let others know.
"As motorists, we need to be diligent and assume responsibility," warns Heathcock. "Children are often wearing dark costumes and not paying attention." According to the Center for Disease Control, deaths among young pedestrians (ages 5-14) are four times higher on Halloween evening.
For those needing to repair their vehicles before the fall festivities begin, Automotix offers discounts on 30+ million OEM, used and remanufactured parts. Resources such as maintenance manuals are also available on the site.
Automotix ensures fast nationwide delivery, and international shipping is also available. Used engines come with a one-year warranty and Automotix offers a 90-day price-match guarantee.
About Automotix
The Automotix team combines extensive experience in the automotive arena as well as online technologies, allowing sellers and buyers to procure cars, trucks and auto parts. Since the inception of the Wide World Web, we have been working closely with car dealers, classic car traders, car brokers, rebuilders, auto pools, auctions houses, insurance and fleet companies, trucking companies, auto parts suppliers, aftermarket car part distributors, salvage yards, car repair shops, mechanics, do-it-yourselfers and catalog providers. Learn more at http://www.automotix.net.